While the upcoming few days are special for a lot of us, these days are the most confusing ones. Picking out the best gift for your special one, or planning the best possible surprise for your "better half" is something that dazzles all of us. But what if we told you that this Valentine week, you have the opportunity to excite your partner and yourself, of course, with the most unique and vibrant gift of all time. We know you're all ears now. Well, lets find out what exciting surprise trips you can gift your partner this Valentine day !
Kumarakom, Kerala
If you are a couple that loves peace, this Keralan experience is tailored for you. Here, spend some time cruising the enchanting backwaters of Kumarakom on a traditional houseboat. Bordered by lush, green banks, the setting in Kumarakom is nothing short of magical. While you enjoy the best of Keralan cuisine on Valentine Day, enjoy the sounds of water lulling your boat lazily to a coconut tree-lined shore, evoking a sense of old-fashioned romance.
Udaipur, Rajasthan
Udaipur is probably India's most immediately romantic city, one of WanderTrust's favourites. While the lakefront has been overtaken by hotels, head to the labyrinthine backstreets to find the true heart of the city and experience the vintage Udaipur. The traditional havelis and the historic bazaars are sure to enthrall you, as you walk past them with your partner.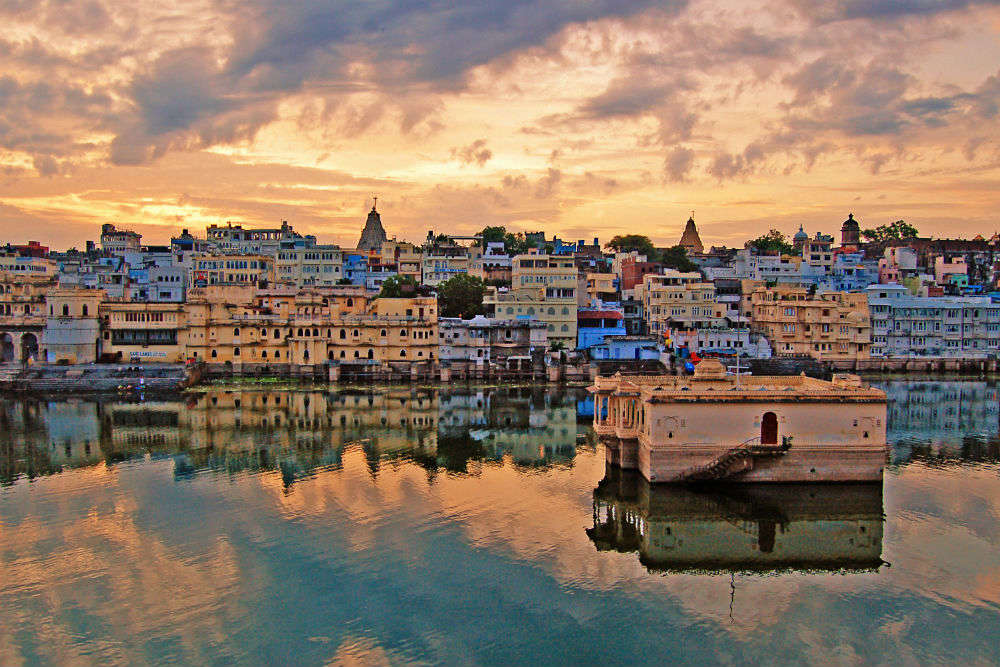 Auli, Uttarakhand
Located in the cradle of snow-capped mountains Auli, is a place too good to be put in words. It is the kind of place where pleasure and adventure, wilderness and magnificent hills in its best form come alive. This enticing destination is blessed with snow white meadows and alpine covered stretches. Trigger your adrenaline rush by skiing down with your partner these snowy slopes of Auli. Walk amidst the frosty land and admire the spectacular vistas.
Khajjiar, Himachal Pradesh
Khajjiar is a tiny little hill station in Chamba, popularly known as 'Mini Switzerland'. Surprise your better half! Make them feel that your love was made for the movie screens. Walk around hand in hand with your special someone, around the lake in the midst of the thick pine forests at Khajjiar. Offering a feel of the countryside, take a horse ride together on the green pastures and treat your taste buds at the many fast food eateries. Guess what ? Khajjiar's been a part of several  Bollywood Movies including the popular romantic film "Kuch Kuch Hota Hai".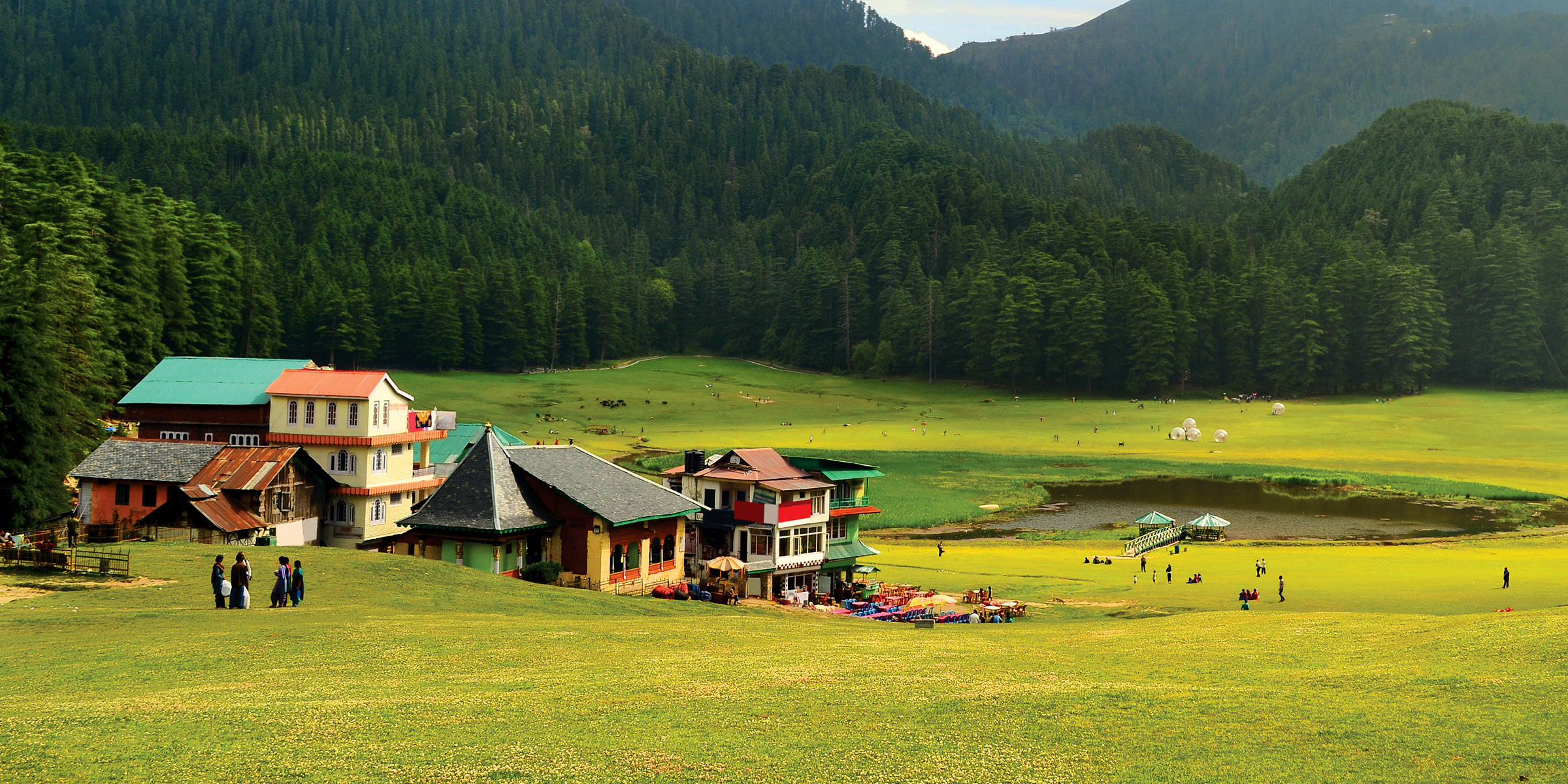 Tawang, Arunachal Pradesh
An underrated destination, Tawang offers many a great sights for you and your loved one. With it ver popular artistic and painted sky and the snowy mountains makes you feel that you have entered heaven indeed, this place is perfect for you and your partner. It is here that the revered 8m-high statue of Buddha Shakyamuni resides.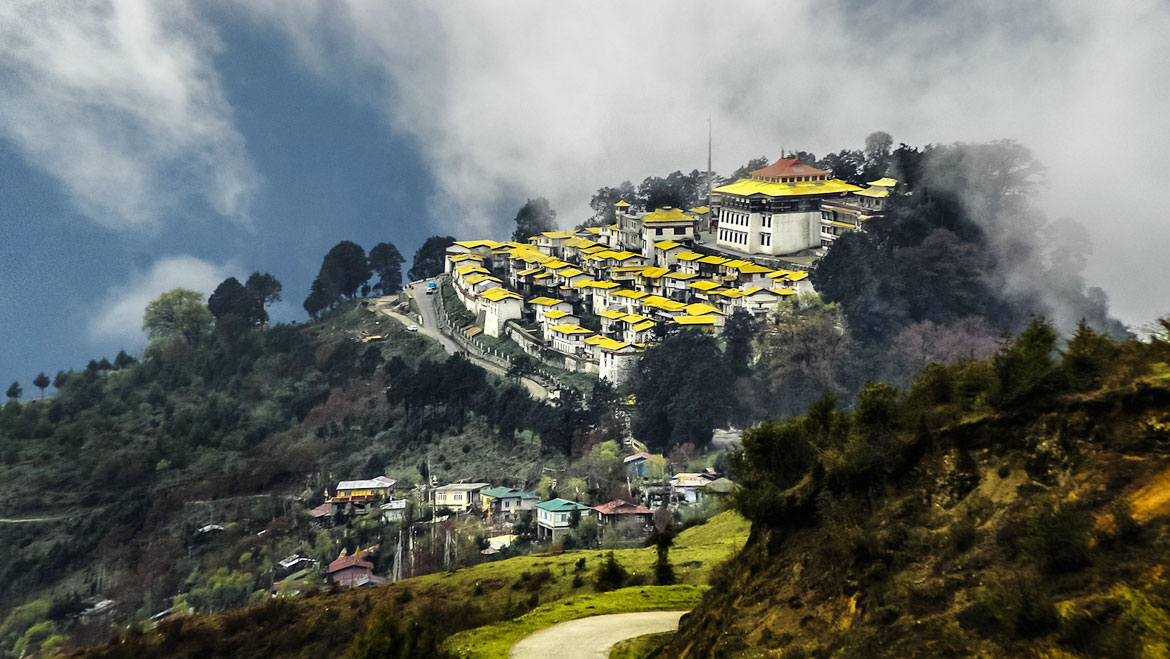 Pan India, there are a number of destinations that are suited for travelling with your partner. WanderTrust, though, aims at destinations that are offbeat and unique. And our trips are unique in the way that we incorporate the element of surprise in every way possible.
Well, what are you waiting for ? Didn't we just solve your mathematical problem ? Go over to our survey form, and get a chance to explore one of these amazing offbeat destinations with your loved one. This Valentine day, let your love wander with WanderTrust !