Starting today, this week is extremely special for most of the couples. While some resort to the chocolates and roses, others let their love wander ! Travelling together makes your love grow stronger, and what proves it right is Amrita and her partner's surprise trip experience to Udupi that they planned with WanderTrust. So, lets find out what Amrita and her partner have to say about this special experience that they shared together.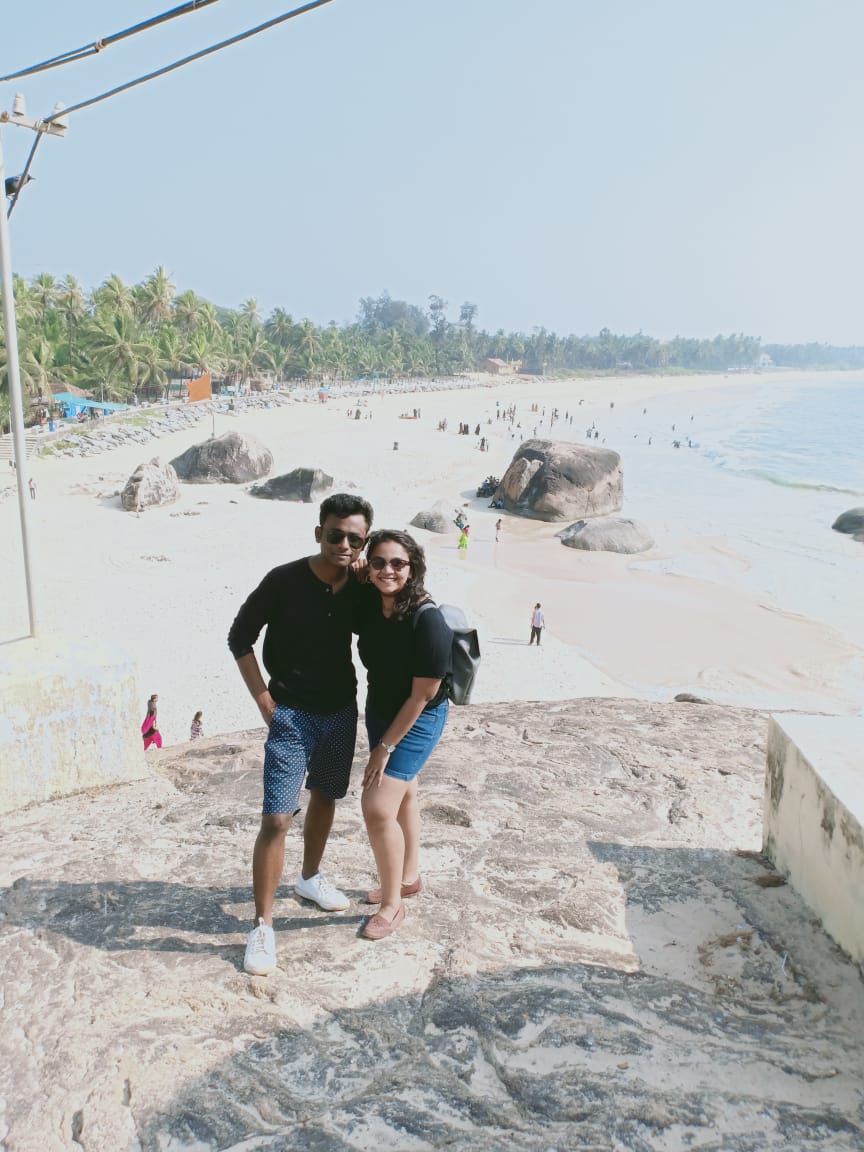 Q. How did you get to know about WanderTrust ?
Ans. So I was going through my Instagram feed, and this advertisement popped up. I just happened to see it, and went through the details. I liked the idea so I just filled the survey form to see how it works, and everything panned out pretty well so I went ahead with the trip.
Q. What were your expectations when you went through the concept of surprise trip ? 
Ans. I am working in Bangalore so planning every detail is very annoying. I usually plan on my own and I do it well in advance, but here I was getting the opportunity to get rid of all the details involved so I was very excited. It was very interesting, and because I was trying out a shorter trip, I was fine with any location. As a new experience, it actually turned out to be great !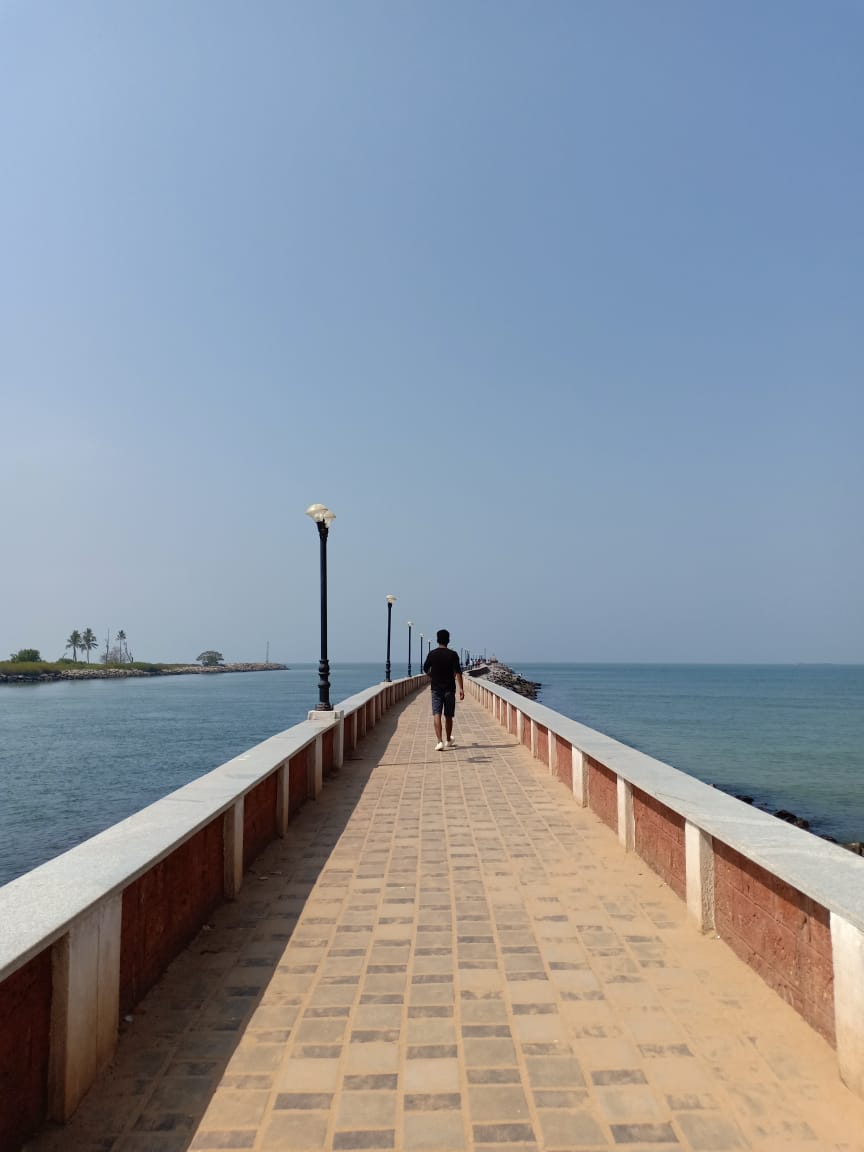 Q. What was your reaction on receiving the first email and the envelope on your doorstep ?
Ans. It was quite nice, I was in touch with Sanket from the team from Day 1 itself. He was very helpful, and he would clarify any doubt whatsoever. I really really liked the idea of a physical package and not just an email because its nice to open the package and find things inside it.
Q. What were some of your special experiences during the trip? 
Ans. I think the beaches were great, this particular beach called Kapu Beach in Udupi – that was amazing. Then we went to St. Mary's island, even that was amazing. It was a very chill place, a very quiet town so we both loved it. Even where we were staying, it was facing the Malpe Beach. You go out of the hotel and you just check in to the beach – it was that close. So, the location turned out to be great.
Q. How did you like the planning and execution ? Did you feel a difference between pre-planned trips and surprise trips ? 
Ans. The surprise element was definitely there. All the planning was done by WanderTrust and it was amazing. It was more about a sense of security. When we were boarding the bus from Bangalore, there was some confusion about the bus because its a chaotic stop. Apart from that, everything was amazing and the trip turned out well.
Q. How did you like the souvenir that you received while checking out ? 
Ans. That was very nice. It wasn't really a surprise because the receptionist had already showed it to us. But it was a very sweet gesture and we loved it.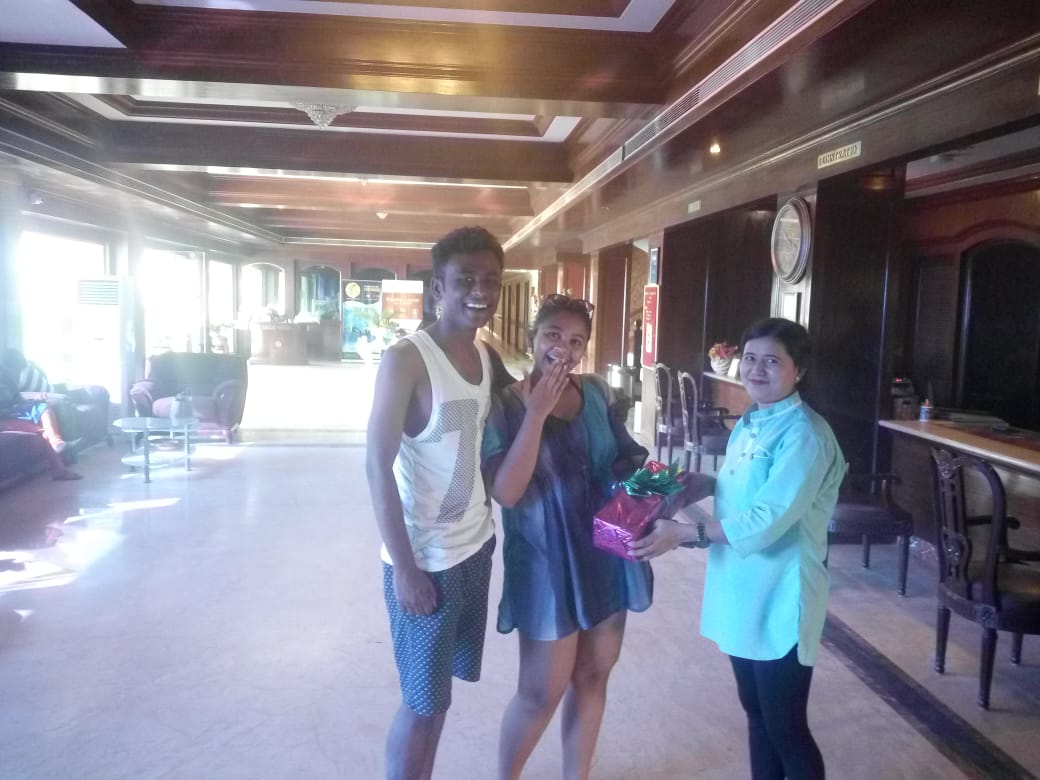 Q. Were there any inconveniences that you faced during the trip ? How was your overall experience? 
Ans. We had absolutely no inconveniences. It was a short and sweet trip, and both of us loved the whole thing. Everything was pretty cool. I would rate our trip a 9/10.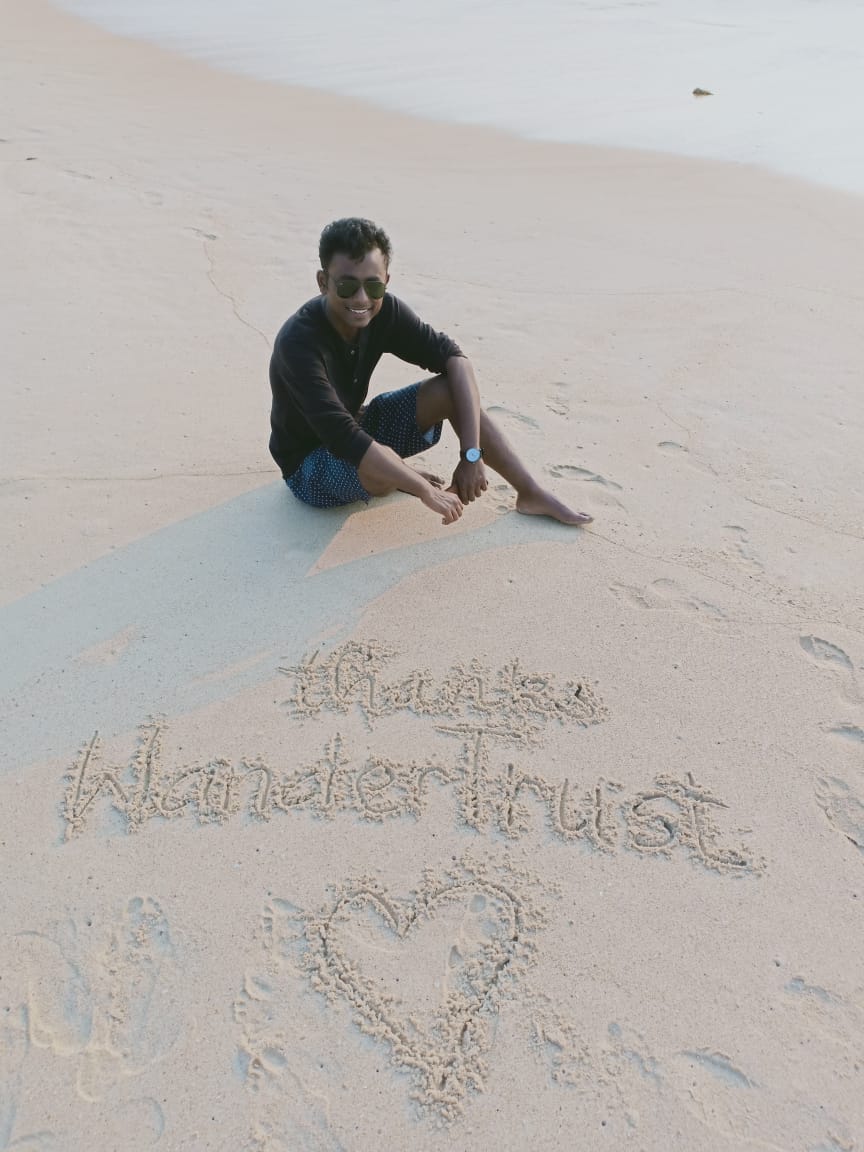 Hearing from the two, it certainly looks like WanderTrust made their days. It was a short trip, and we loved planning things as much as they loved experiencing them.
Excited to go to Udupi already, or a location that would surprise you and your partner ? Go ahead and fill out our survey form and say YES to travelling !