WanderTrust is back with another of its tour stories and this one is a special trip amidst the beauty called Kodaikanal, planned for our lovely client Miss Pavithra.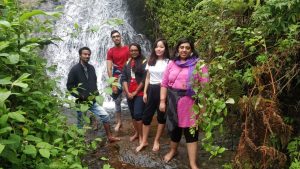 Hello Kodaikanal!
WanderTrust strongly believes in the concept of a trip for healing and relaxation. This trip was one such escape planned for Pavithra. Let us know what she has to say about her trip:
Q. What made you opt for a surprise trip with WanderTrust?
A. I was tired of waiting for a group to plan a trip with, as it kept getting canceled. I had always wanted to go on a solo trip and thus decided that this is the right chance. A friend of mine had traveled recently with WanderTrust and I thus had in mind about traveling with you guys owing to the wonderful review, I also got to see regularly about WanderTrust on Instagram.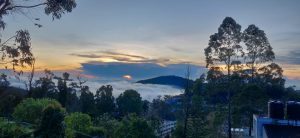 Q. What was your reaction on receiving the envelope about the revelation of the destination?
A. I was really surprised. I was sort of prepared of Pondicherry, guessing it somewhat, but I got Kodaikanal and it was an awesome selection. Especially the walk I took from the bus stop to Zostel was really good and scenic. Everything around was very beautiful and calm.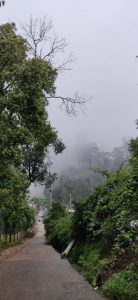 Q. What was the best thing you loved about your trip with WanderTrust?
A. It was all great. The entire trip was planned in a great manner. The best part was that the Team kept a very constant check on my needs and requirements and were very prompt. I felt comforted being a first-time solo traveler.
Often referred to as the 'Princess of Hill stations', Kodai is one of the dream destinations. It is situated at an altitude of about 7000 feet (2133 m) on the southern tip of the upper Palani hills. Coaker's Walk, Silver Cascade, and Kodai Lake are among the must-visit places.
Q. Could the accommodation facilities live up to your expectations?
A. Absolutely. I was staying in Zostel. It was the best experience of this trip since I met several new people and it was fascinating to see each one having a different life story to tell.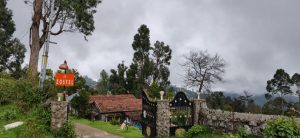 Still wondering if you should book a trip with WanderTrust? Come on. Your budget, our planning. We bring to you this new and joyous way of traveling. Book your travel with us now!
Q. Were there any inconveniences caused during the tour?
A. Not at all. I was even prepared for some bad weather conditions, but nothing went wrong. Everything was great.
Q. What message would you like to give after this trip?
A. I think girls should really start traveling solo as it is a great way of self-discovery and finding peace in your own company, thus, all girls must travel.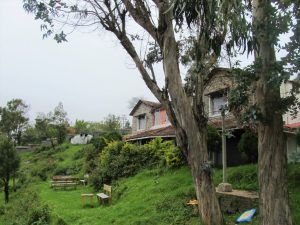 Q. How would you rate your trip on a scale of 10?
A. It would be 10! Kodaikanal was great. Fabulous.
Thanks to our lovely clients! You keep us motivated to keep up the good work and do better each day! So what are you waiting for? Come fill this survey form and get on board with us right away!