The 9 to 5 life today can be very exhausting at times and that is when the wanderer within us wishes to escape. WanderTrust had the pleasure of planning one such surprise escape for Miss Raksha and her friend to Gokarna- the beauty of beaches. Let us learn more about their trip to this traveler's heaven-
We had already planned a trip for ourselves but due to certain unfortunate reasons we could not take it up. We were actually very disappointed because we really wanted this break. It was just two days before the dates that we came across your page and approached your team for help.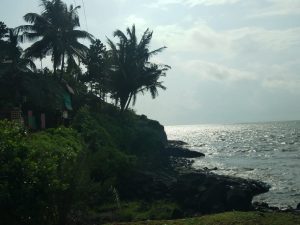 Owing to the weather and limited options in the limited time, the Team suggested Raksha to wait for a week before we set them up for Gokarna. This is what Raksha had to say:
Well, Gokarna is like my native place and I have been there before to my relative's house, but honestly with the sort of itinerary and plan that was set for us, I got to see a totally new side of Gokarna. It was very nice!

The trip
WanderTrust always believes in empowering its traveler with freedom but making sure of comfort and safety. This is what Raksha had to say about the accommodation:
The accomodation chosen for us was very good. It had all that we could ask for, that too in our budget. Usually, when we plan trips we look out for affordable options and have an impression that it may not fit places like fancy resorts etc. But I must say I had an experience of a lifetime at this beautiful accommodation. The room and the service were both very nice.
Gokarna is a beautiful offbeat beach destination with clear waters and less of the crowd. Gokarna's fame lies in the same fact, that it is a less crowded beach destination with all the beauty that you expect from one. One of the major reasons why people have begun to slowly take notice of this place is the number of adventurous activities that Gokarna has in store for travelers.
Our stay was very close to the beach. We could take a few minutes walk everyday to just explore the beauty. There was greenery all around because of the rains and small scenic houses and landscapes. I even visited the beach one day when there was complete high tide and the sand was nowhere to be seen. I can never forget the sight and experience.

The verdict
When asked about an overall experience of the trip, Raksha said:
We were looking out for this trip for complete relaxation and that was exactly what we got. It was really good. The team was always around checking on us for any help. It felt very safe. I would rate it an obvious 10/10! It was very well arranged, we had no problems anywhere. I will be booking many, many more trip with you guys, Thank you!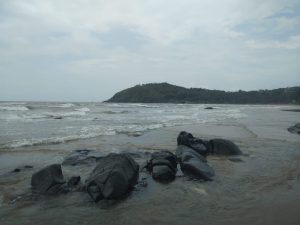 The pleasure is all ours Raksha, thanks to you for your kind words and for giving us this wonderful chance to be of service. Well, readers what are you all waiting for? Book one such experience with WanderTrust for yourself this November. Head straight to our website and fill in this short survey form to get on the board.