Trips taken during your college days can be the most memorable experiences. And what if this trip is also your first solo trip ever?! So we at WanderTrust had the great opportunity of planning a surprise trip for this young lady, Miss Palak, who is one of the most life-loving, cheerful and bubbly college-goer we've come across!
"My brother sent to me, WanderTrust's page link and he told me SURPRISE YOURSELF!"
Palak had been looking out to travel solo for about two years but something or the other constantly hindered the plans. Her brother found us out and introduced our unique concept to her. And finally! Palak took her first solo trip with us. Let us see what she has to say about her me-only-tour.
The wow trip begins!
Q. What was your reaction when you received the REVELATION envelope? Did you like the place chosen for you?
A. I had gone mad. I just returned from college when the envelope arrived, and I was so excited that I immediately opened it and my happiness knew no bounds. It was Coorg! I always wanted to travel to South India.
Coorg has a mesmeric natural beauty. Its high green hilltops and waterfalls seem to be mixing a different sort of happiness in the air.
Q. What was the best thing you loved about your trip with WanderTrust?
A. Exploring and enjoying diversity. I made this trip with some of my earnings which I gathered from my sketches. Everyday, I traveled in the local conveniences just to meet new people and explore. In fact, on one of the days I was stuck in the rain, outside a temple when a honeymoon couple offered to give me a lift to the accommodation. It was just so good. It was extremely adventurous. I also made great friends at the Zostel accommodation. Lovely people and facilities. I had never imagined I could make so many connections, it opened up my mind!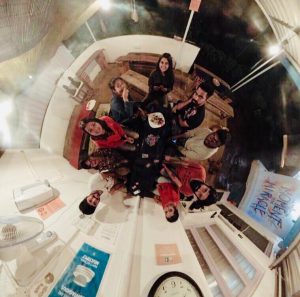 Q. After your experience would you recommend Surprise trips?
A. Definitely. I am planning to take up a trip again with you guys next month. Also, the concept was so good that when I told my college mates about it they all started following your page and looking forward to booking trips soon.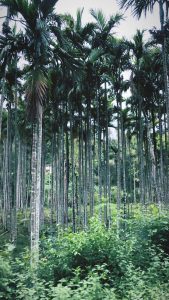 Q. Were there any inconveniences caused during the trip?
A. No, everything was well arranged and safety was given importance to. It was the most memorable experience. The team kept coordinating time and again with at most carefulness for my safety. I was even about to miss one of my flights, but it was made sure that I reach on time or a different arrangement is made if anything goes wrong.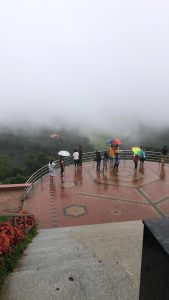 Q. How would you rate your experience with WanderTrust?
A. I would give it an 11/10. It was that good!
We too had great fun planning your trip Palak! Keep coming back for better experiences! And what are you waiting for? Come fill this survey form and take a trip with us right away!