Aren't we all so caught up in our daily lives that sometimes we just wish to stop and take out the time for ourselves? Away from the city lights and all alone, just a place where we can be ourselves and enjoy our own company. Well, Radhika demanded one such trip from life, and we are privileged to have planned it for her. When she expressed her will to travel, all we said was "Aye, aye, madam!" and set her ready for Pondicherry!
I needed a break from my daily routine. It was much a needed thing.
Let us hear from Radhika about her recent pre-planned Pondicherry trip with WanderTrust.
Pause! Let the tour play.

Q. How did you get to know about WanderTrust and why do you choose us for a pre-planned trip?
Ans. Actually, I had been trying to go on a trip for the past 2-3 months, but it wasn't getting executed. It was very randomly, that I came across your website and found out that one of my juniors had traveled with you solo to Coorg. So I just answered a few questions on your survey form. I got a call after that explaining the entire concept and after specifying my budget, I just went ahead because the plan given to me seemed very good.
Q. What did you like the most about your trip?
Ans. The main thing was that it was really very well-planned. One after other things were just happening. Extremely smooth. I reached Pondicherry, found my accommodation, got my sightseeing vehicle… I had nothing really to worry about. Frankly, it was like I am at my home and I have everything available, I just needed to take my vehicle whenever I wanted and just roam around.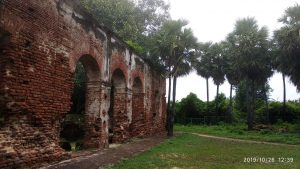 Q. How was your experience at the destination?
Ans. Well, I get thrilled at the thought of beaches. I had not been to one for quite some time and it was really needed. Moreover, Pondicherry is a pretty cool place where you can really be what you are with, no one around would be judging you. So you can be carefree, it was lovely. I tried a lot of seafood there and Promenade was so pretty I sat for nearly 4-5 hours there daily.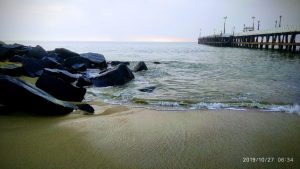 Q. So did you actually get what you were seeking from this trip? Did WanderTrust plan the right trip for you? 
Ans. Yeah, I wanted to see whether I can manage solo, so that was definitely fulfilled positively. Also, I had nothing to worry about or think about so spending money in my budget was totally worth it.
Q. Were there any inconveniences caused during the trip? How would you rate your overall experience?
Ans. The only thing was that it was a Diwali weekend. So, it was unknown priorly that on Sunday(the day of Diwali) the beaches and some other places would remain closed. But my trip was until Tuesday, so I covered those places on Monday. Overall I am very satisfied with the trip. I will recommend it to other people and I will be taking a trip soon in the next few months again. I would rate it an 8.75/10.
Yayyy! Thank you, Radhika. Your kind words keep us up and motivated to make more and more souls travel in the right way and to spread this spirit of being Wanderlust with WanderTrust. Come over y'all! Fill this survey form and get your trip planned in your budget today.