Petrichor – we guess you know the word already. If not, we are sure that you know what it feels, or rather smells, like. And we are sure that you are as mesmerized by its smell as we here at WanderTrust are. Petrichor- the smell of the ground after rain – is something that calms us all.  But that isn't our sight of interest here, is it? Rather, monsoons, with their unpredictability and their surprise element, are! For what's like us fascinates us. Monsoons- a package of surprises that we here at WanderTrust would like to gift you.
We are sure that you are aware of what WanderTrust is about and how it works. The variety of places that this travel-friend has to offer might have enthralled you or the much detailed and guest-cared-for survey might have glued you to our website. But what really sets us apart is the element of surprise that we add to every trip that we arrange for. Be it the destination or the itinerary that we create our trips for you are cheese-burst-ed with surprises. Well, there's a tit-bit topping for you along the journey too! This is what makes monsoons so special to us- it's commonness with WanderTrust in never failing to surprise everyone!
Rain rain go away, little Johnny wants to play. Hits the emotional nerve, right? These days, monsoons give us the perfect opportunity to relive our childhood days by going out and having some fun. To escape from the scorching heat (thank you, Global Warming) and to relish the beauty of places that this culturally rich country of ours has to offer is something that we thank monsoons for. They certainly give us the chance to enjoy pied water sports spanning across the nation. For what it's worth, a number of places happen to become more charming and attractive during monsoons. Be it the hills or the plains, monsoons add that finishing touch to Nature's wonders.
So, the real question – where can you possibly travel during monsoons? Well, practically everywhere, but we have a few places in mind for you. Buckle up!
Khajuraho, Madhya Pradesh
A small town located in Madhya Pradesh, Khajuraho is famous for groups of Hindu and Jain temples. These temples are a UNESCO World Heritage Site for their beautiful and erotic rock carvings. Khajuraho has the Vindhya Range of mountains as its beautiful backdrop. Imagine the mountains turning green during monsoons, making it suitable for trekking. Well, this makes Khajuraho a more fascinating destination to visit. If you are lucky enough, you might even witness the festival of dances here.
Cherrapunjee, Meghalaya
The second wettest place on the planet practically receives rains throughout the year. Cherrapunjee, during monsoons, is the perfect place for you if you are a pluviophile. Covered with vast landscape and hills, it's the monsoon trekking destination you simply cannot resist. The unique orange flower honey and the Meghalaya tea are some of the unique things you wouldn't want to miss. Did we tell you about the double decker tree bridges to tree houses?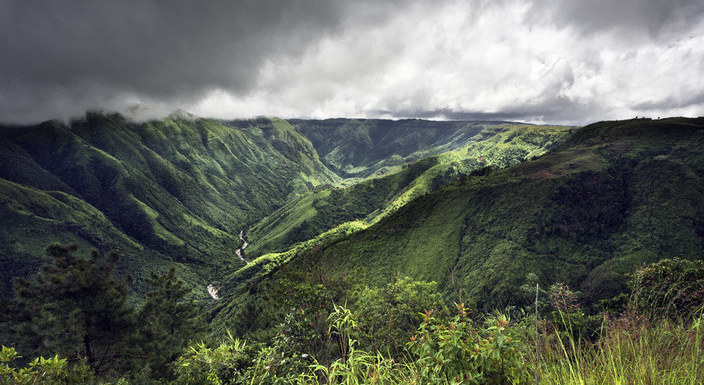 Ranikhet, Uttarakhand
Home to the Kumaon Regiment and bustling with good old-fashioned military atmosphere, Ranikhet spreads over lush green hills with some stunning views over the distant Himalaya. The focus of the town is a busy bazaar area, but you don't have to walk to bask in the forest and tall English trees. It's much more of a holiday destination than some other hill stations.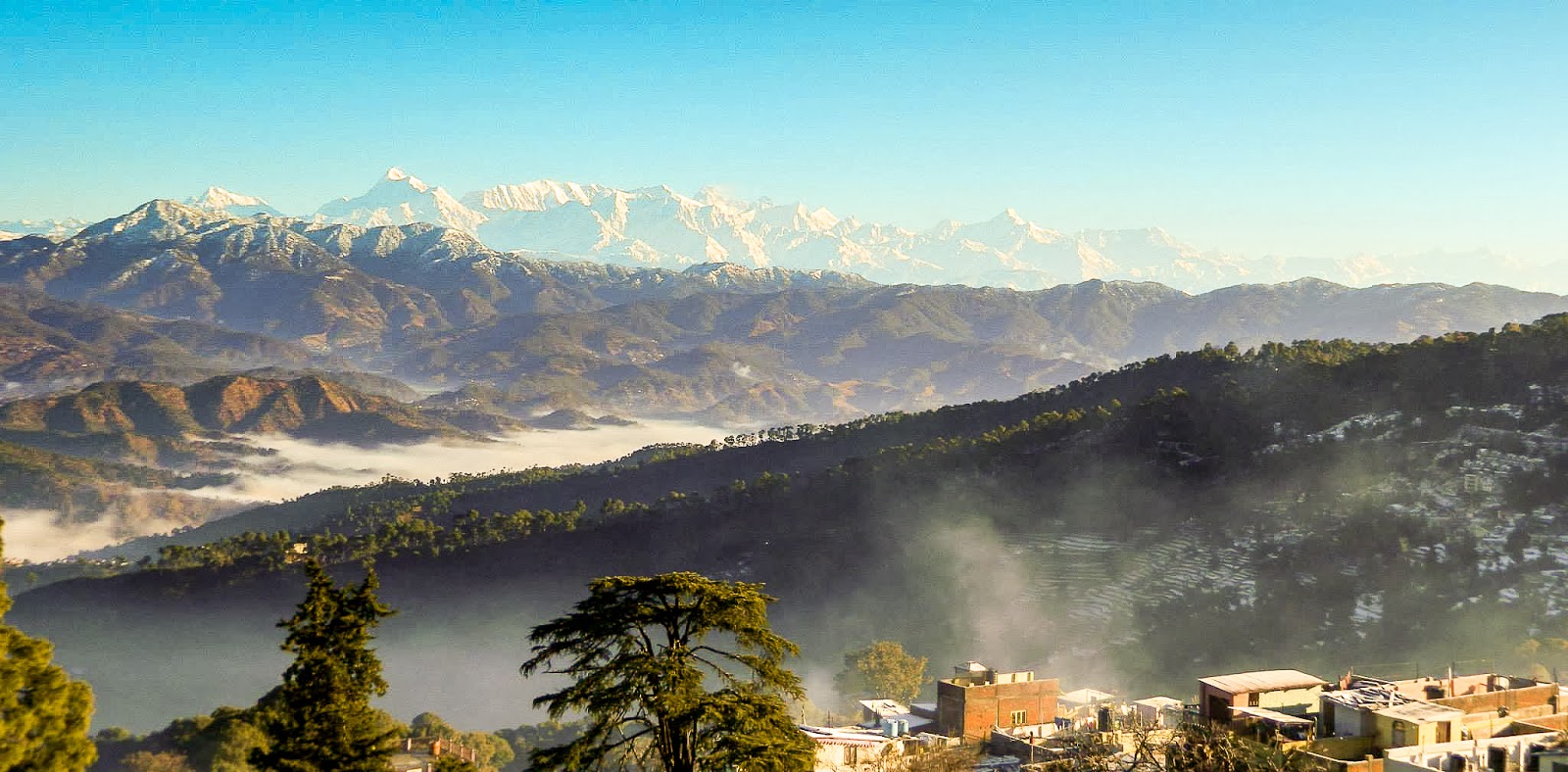 Coorg, Karnataka
Situated in the Kodagu district of Karnataka, this popular hill station is widely known as the Scotland of India. The entire town transforms into a lush green paradise during monsoons. Thanks to the heavy rain, the weather becomes quite pleasant.  The splendor of the seasonal waterfalls of Coorg is worth noticing during monsoons. For adventure sports enthusiasts, it's the perfect time to indulge in sports like river rafting. Tadiandamol trek is yet another special attraction in Coorg. One of the most beautiful treks in Karnataka, Tadiandamol is the highest peak in Coorg which takes you through the endless lush green grasslands and streams. Camping at Tadiandamol peak amid gusty winds is a completely enthralling experience.
Spiti, Himachal Pradesh
Also known as the Middle Land, i.e. the land between Tibet and India, The Spiti Valley is a cold desert mountain valley located high in the Himalaya Mountains in the north-eastern part of the Indian state of Himachal Pradesh. Be it its many attractions or be it the things to do in Spiti Valley, this beautiful gem in Himachal has surprises for every type of holiday that's ever been on your mind. River rafting, monasteries, flora and fauna, trekking, camping or even visiting the Mummy- name it and you have it.
That's quite a list, isn't it? Almost every part of the country's covered in it and guess what – these places are at its peak during monsoons. So, the next time you feel that you cannot travel during monsoons or someone tells you that monsoons aren't really the best time to go travelling- go through this blog post. We here at WanderTrust hope that you now have more than enough reasons to travel during monsoons. Well then, what's the wait for? We are all set to plan for your trip these monsoons as we offer you to travel with us. The question is- are you?