We have told you stories of our past clients traveling with us again. But have you heard of a client taking two trips in one month? 😛 Haha. We are excited to introduce you to the trip story of Mr. Mehul Khera who was traveling with us again after having taken his first surprise trip with us last year. This time Mehul took two pre-planned trips with his friends in one month. The first one was Hampi and the second one Wayanad.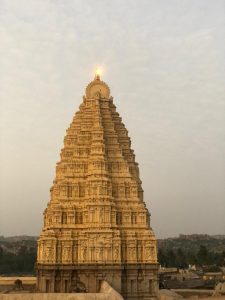 My last trip with WanderTrust was good and things were hassle-free, so this time when I thought about trip again, WanderTrust seemed the obvious choice to me.
Hampi is a UNESCO World Heritage Site located near Hospet town in the Karnataka state. Among the attractions here are beautiful temples, ruins of palaces, remains of aquatic structures, ancient market streets, royal pavilions, royal platforms, treasury buildings and many more antique places that are truly cherished by travelers. On the other hand, Wayanad is the nature lover's paradise! It's greenery and picture-perfect scenery is unmatchable. Situated in the state of Kerala, it is a hill district that houses many waterfalls, peaks, forests, etc.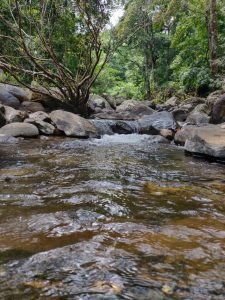 Let us hear more from Mehul about his trips:
Q. How was your experience at the accommodation at Hampi and Wayanad?
Ans. About Hampi, the accommodation was quite nice. It was a homestay with a very welcoming host. At Wayanad, we were staying in a Zostel so no complaints, it was very nice. Both the accommodations were in-line with our expectations.
Q. What was your best experience of this trip? And what did you like the most about our service?
Ans. I think the highlight of the Hampi trip would definitely be Hippie Village. Here, I would also like to recommend the WanderTrust team to include the adventure sports' tentative timings in the itinerary to make it more amazing and smooth. There was a great boulder climbing activity in the village which I enjoyed.  In Wayanad, we enjoyed zip lining and rafting.
Q. What could be better on the trip you took with WanderTrust?
Ans. Well, as I mentioned the itinerary is good but it could contain details about timings of adventure sports in a specific place. That would make it even better.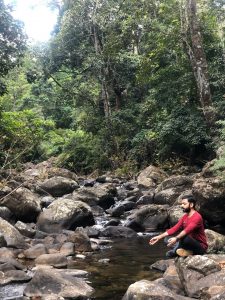 Q. How would you rate your overall experience out of 10?
Ans. I would give it 8.5/10.
We are always looking out for opportunities to make your experience better. Thanks for the kind words Mehul! Head to our survey form now to grab your fun experience today!