There are times when planning a trip gets really very hectic and out of one's hands, and if we ask what is the most difficult part about planning the trip, we are sure most of you would say that it is getting your gang together and ready for it. Phew, what a hard work! What about a solo trip instead? No hassle of waiting for people, no worries of plans getting modified, and it offers the best time for self-love, discovery, and freedom! Yes, all this comes in a package and WanderTrust makes it possible for everyone. We were planning one such trip of Miss Gagana, she was initially traveling alone, and then there was an addition later, but finally, a change in plans led to the confirmation of a solo trip! Well, if destiny wants it, then why not! We chose Alleppey for her.
Let's go solo!
Gagana is a spectacular woman who has inspired us to know the importance of sticking to one's motivation, with her determination to take this surprise trip. While speaking about it she says:
"This was my first surprise trip ever, I saw WanderTrust on Instagram and instantly I searched through the pages, but I was not sure if I should really be taking it, but then I thought why not take a chance, and wow it has been among the best surprises I have had!"

Q. What was your reaction when the surprise destination was finally revealed to you?
Ans. I had not expected it. Honestly, I had thought of a number of possibilities but when I received the envelope it was Alleppey. I was happy and it was so pleasant.
Q. What did you like the most about your trip?
Ans. My stay and everything else like the rental vehicle etc was already taken care of and an itinerary was also given to me. But again, it was up to me what and how much of it I wished to do. It was smoothly planned. It gave a complete idea yet was totally in my control. I had some extra time during the trip and I thus got to see a lot of local things. My accommodation was a Zostel which was good. People there helped me to find some amazing local places and other offbeat attractions. It was a very unique experience.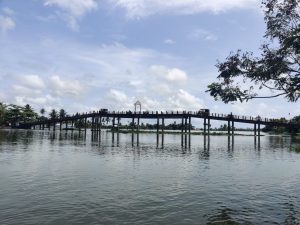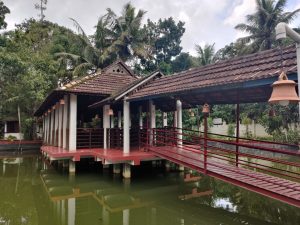 Q. Was this your first-ever trip to Alleppey? 
Ans. No. It was actually my second, but then the first time I had stayed in a houseboat and explored very different things from what I did this time, I had no idea there could be such a different world in the same place, Alleppey is much more than what I had experienced previously, it was awesome.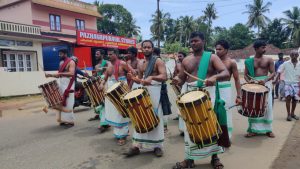 Q. Were there any inconveniences caused during the trip? How would you rate your overall experience?
Ans. No, absolutely nothing, all good. I would rate the trip a 9/10! It was great.
Wow, what a pleasure planning for such wonderful guests. Keep coming back Gagana! What are you waiting for? Fill our survey form today and surprise yourself!