Backwaters, houseboats and greenery all-around sound like a fairy tale. And if we tell that you could enjoy all these just with your own company it becomes a GOAL TRIP, like the one we recently arranged for Miss Ketki. Renowned as the 'Backwater capital in Kerala': Allepey was the destination that our team surprised Ketki with along with Kochi. Wait? You don't yet know about surprise trips? Head straight here to see how it works.
"I found WanderTrust on Instagram. I liked the idea and hence I explored the pages and went through the entire website. That is how my journey began!"
Well, the concept of surprise trips is surely new and exciting, but then not everyone is ready at an instant for it. Surely, the travel junkie in us calls our souls and that is when we decide to do such amazing new things. And when WanderTrust has got your back, why worry?
"In the beginning I was pretty skeptical about taking a surprise trip. I had actually filled the entire survey form twice or thrice but couldn't gather the courage to submit it. But then I had taken a solo trip last year planned on my own and I was really on the edge to take one this year too. I had no time to plan it on my own this time, so finally I just rang up on the contact number mentioned on the website"
Wow! Adventure is always just a call away!

The destination reveal and the trip begins
"The destinations chosen were really good. I really liked them, though I preferred a less commercialized place so Allepey was mind-blowing for me over Kochi. The accomodation facility was great, Zostel is very well-kept, enjoyable, chill and amazing."
Ketki is a true traveler who tours to experience and enjoys life, we love the spirit of such women who inspire us to do better each day. When asked if she had any inconveniences in her trip, Ketki said:
"About inconvenience, it was with some bike rentals. There was a very small one in Kochi where there was a slight delay in a bike rental, but they really made up for it so well, I didn't have any complains. I was quite happy. And in Allepey I was told I would be given a Yamaha Alpha, but then the people who had rented the bike from the facility the last day had delayed the return. Very minor incoveniences."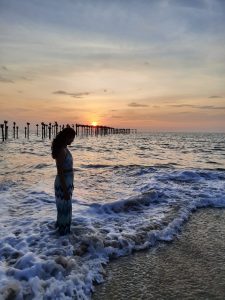 "I learnt a great deal on this trip. I am usually a very active traveller. This trip however, taught me to sit back and relax and enjoy the vacation. And not really rush through it. I also met a lot of new people! My favourite place from the trip was the International Coir Museum in Allepey, it was fantastic and awe-inspiring."
When asked about how are surprise trips different from pre-planned trips, Ketki mentioned that they are a wonderful concept. They teach you to surprise yourself and go with the flow.
The verdict and Ketki's message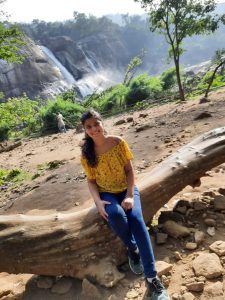 "I have told numerous people about WanderTrust already and even they have loved the concept and are keen on taking trips soon. I would rate my trip a 7/10."
Phew, a happy client is the most valuable earning of WanderTrust. Thank you for your wonderful review Ketki, we hope to see you coming back. Hey you? Yes, you! What are you waiting for? Fill our survey form right away and get in touch!