14th November, Children's day is just around the corner and WanderTrust is here with yet another set of wonderful ideas to help you relive those long-lost childhood memories. Be it a simple desire to visit a specific category of place or be it the exquisite demand of the child within you to stay in some special accommodation, WanderTrust is here to take care of all of it.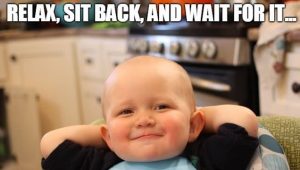 Well, we even got for you the provision to just sit back and relax like you did when you were a kid, and just think about the fun you are going to do on your trip, while we plan out each detail for you! Here we present to you a list of specially selected places to visit this November.
Come on kid, dive right in!
Jaipur, Rajasthan
Jaipur has all that it takes to remind you of your happy childhood days. It has its busy, colorful bazaars like the Bapu Bazaar and the Johari Bazaar which will leave you astounded by several glittering shoppables all around. You may also indulge in the sweet taste of the famous 'mithais' of Jaipur or maybe some spicy 'mirchi-vada', whatever your heart likes. You could also go for an elephant ride or visit a monument with a guide to remind you of the childhood stories and exploration. If this is not enough, Jaipur also has Chokhi Dhani which welcomes you with a tangy glass of Jaljeera, puppet show and a lot more. We are sure your taste buds and eyes will surely travel back down the memory lane in this beautiful city.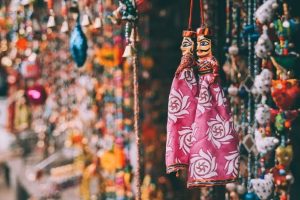 Kohima, Nagaland
Are we even Team WanderTrust if we don't serve you the off-beat? Well, Kohima is one such amazing destination to visit this November with us. If you always loved festivals as a kid, then this is your time to see some of the most fascinating tribal festivals of the year. November is also the best time to visit Kohima as frost starts by December and snowfall becomes more frequent. During November, the climate will be mild for sightseeing and other adventure activities. Also, if your inner child wakes up at the thought of collecting magnificent souvenirs of a place, thank us later for suggesting this one.
Darjeeling, West Bengal
Running across green tea-gardens, witnessing monkeys on the way and traveling on a toy train through the mountains and water streams, does it not sound like a dream? Well, Darjeeling makes this dream come true. The hill station in West Bengal is one of the best vacation spots in India. Other attractions are the Padmaja Naidu Himalayan Zoological Park and cable car ride which will be a thrilling experience for the child in you.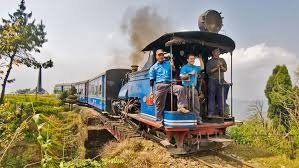 Varkala, Kerala
Have you always been the beach kido? Well, Varkala is the right place for your spirit then. This less-explored Kerala wonder is a must-visit this November owing to the awesome weather. Also, if you missed the backwaters in Alleppey, you can see them again while you're in Varkala! It also has some amazing food-corners like Tibetan Kitchen which serve noodles and other lovely favorite foods from childhood. Let the calories flow in kid!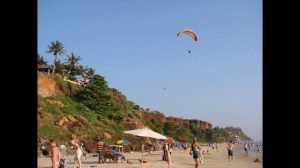 Mahabaleshwar, Maharashtra
Well, Mahabaleshwar could be the true definition of less is more! Explore the strawberry gardens here, laugh and smile to your capacity in this beautiful hill station. Or maybe you could go boating amidst clear waters in Venna Lake. About Food? Well, Mapro food gardens are a must-visit to enjoy pizzas, ice creams or maybe let the child in you taste some jams, syrups, and chocolates! You could even live art and literature at the Bhillar Village or visit Wilson Point, the highest point in Mahabaleshwar where you can enjoy mesmerizing sunrise & sunset.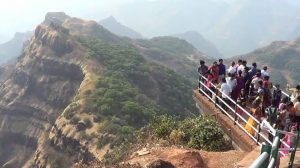 Still looking for more? Reach out to us today and travel on your first surprise trip ever where we reveal the destination, curated according to your preferences, just one day before! Fill out our survey form right away and come on-board with us to experience the best travel planning with the surprise twist.