Bangalore is a megacity situated in the state of Karnataka. It is one unbelievably versatile place for every need, every mood and every age group. Weather in this state capital remains super moderate all throughout the year. From clubbing, cafes and greatest amusement parks to temples, monuments and relaxation centres, it is one place which can be perfect for your next travel.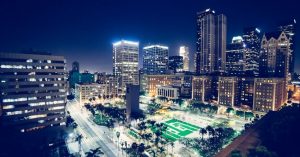 Bangalore! No! Very luxurious and too expensive a city; would not suit our budget. MYTH! If this is what you have felt always then WanderTrust is obliged to break your myth with its budget friendly travels and personalized trips.
Keep calm and Trust WanderTrust
Come with us as we explore this paradise which can be any pleasure-seeker's dream:
1.Awesome food has no end
There's nothing that you can't find here in the city. Be it having that quick plate of Idli and Chutney with oodles of butter for extra goodness or visiting some great fine-dining restaurants. It has everything covered. Wish to have that dream English/French/American/Italian meal? From sumptuous yet cheap street food to great themed restaurants Bangalore has it all.
2.Authentic experiences
One could visit Talakar and Somnathpur temple or check out the great architecture and paintings at Lepakshi. This pretty city has great authentic and cultural experiences to offer including Basavangudi Darshan and visiting the beautiful Nandi Village. The Bangalore Palace and the amazing Bannerghatta National Park will also leave you stunned. Book your travel with WanderTrust to travel to such places you never knew existed!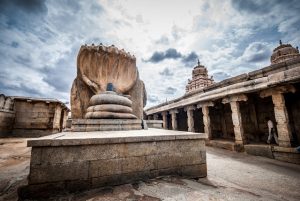 3.Great Malls and better Pubs
Bangalore has some extremely insane malls where even just window-shopping seems a great experience. Known for its superb ambience and amiable crowd, malls like Orion, Phoenix Marketcity and pubs like High Ultra, Gilly's restro bar make it a very cool place for anyone.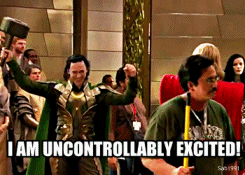 4.Off beat Amusement
Wonderlaaaaa! Always wished to wander to Wonderla after seeing its television commercial?! We will get it done for you. Shun all the tension and book your tickets with us right away. Also there are innumerable offbeat amusement options here in Bangalore like Parasailing, Scuba diving, trekking, Aqua adventure etc. And who knows what WanderTrust might surprise you with in your next trip to Bangalore.
5.Going back to relaxation and good old days!
One of the finest things to do in Bangalore is a WINE YARD TOUR! Yes, you heard it right. Besides, you could also go on to explore Silken trails at Nagarpet or take a sneak peak into the days of MALGUDI! Still need something more? Alright you can even have a COWBOY EXPERIENCE here!
Banglore is a perfect city for short trips with its great "in the city" experiences and an even better option for longer tours with excellent nearby places like Coorg, Ooty etc clubbed with this epicurean's delight.
Do we even need you to wait now? Straight head to our survey form and get ready to pack-up. Come and explore the Silicon Valley of India and witness amazing life with WanderTrust.