October, the month of pied weathers, is finally here to enchant you with its beauty, and WanderTrust is super excited to take you to some of the most unique places that are at peak then. Any other travel article will enlist a number of places. Kutch, Hampi, Ziro, Rishikesh, etc. are sure to swoop you off your feet but there is one particular place in the heart of India that is truly the best when it comes to travelling in October. The only hill station in Madhya Pradesh, Pachmarhi will give you the best holiday experience with the weather becoming just about right for the enchanting views.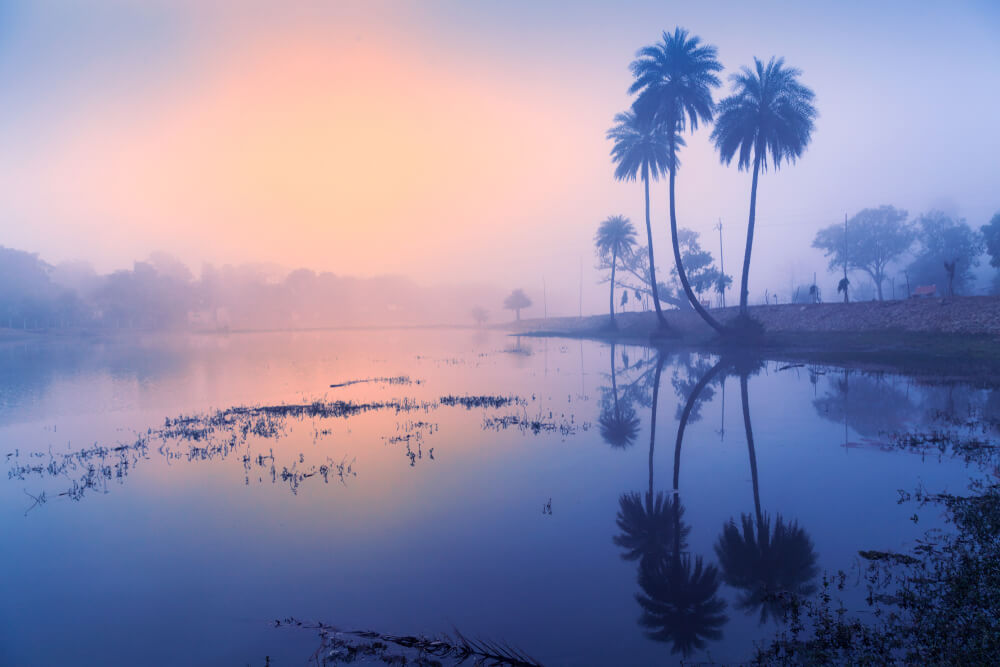 The "Satpura Ki Rani" is surrounded by waterfalls, canyons, natural pools, cave temples and the forested ranges of the Satpura Tiger Reserve, and offers a refreshing escape from steamy central India. The most popular tourist activity is touring a selection of places of interest, beauty spots and natural pools by jeep. The layer that really enhances a surprise trip to this place is when one visits Pachmarhi, and it can't get any better than October. Let's dive in then ?
Welcome to Pachmarhi !
Satpura National Park
The Satpura National Park is among the liveliest places to visit near Pachmarhi. Boasting of Sal, Teak, Tendu, Mahua, and Bel, this national park has a picturesque landscape with Denwa River flowing through the center. One needs to cross the river during the safari, either in a gypsy or on an elephant. Favorite among nature lovers and wildlife enthusiasts, it is one of the most interesting places to visit in Pachmarhi.
Jata Shankar Cave
Spiritual sources reveal that Lord Shiva concealed himself from the fury of Bhashmasur here. This is a beautiful limestone cave comprising stalactites and stalagmites that look like the matted hair of Lord Shiva, hence named as Jata Sankar cave. Boasting of a natural shivalingam and a massive rock resembling 100 headed Sheshnaga, this place is a favorite hotspot amongst devotees.
Dhoopgarh
Located at an elevation of 1352 meter, Dhoopgarh is the highest point of the Satpura range. It's known for most photogenic sunrise and sunset vistas. Travelers can reach up to the hilltop only by a moderately challenging trekking route through some waterfalls and valleys.
Duchess Fall
Tucked away in forest, Duchess Fall is rather a small but pretty waterfall. You would want to witness this magnificent waterfall alone or with a loved one. The water from the fall accumulates in a shallow pond by which you can sit and relax. A roof of entwined tree branches makes the scenery here ever so perfect.
Pachmarhi isn't your usual exotic locations point where you can enjoy the cafes or the crowded locations. Its rather the peace-loving location where you can just sit back and enjoy Nature at and during its best. And what makes it even better is its location – Madhya Pradesh, a state breathing with life.
So, what are you waiting for ? October is here. WanderTrust is here too. So, fill out our survey form, and you never know if you might end up in the Queen of  Satpura.