We always give utter importance to the people around us whom we love and celebrate. And isn't it obvious that our galaxies revolve around our groups and we cannot imagine going through a day without this company? However, each one of us has surely had that phase in our life when we only wished to be by our self and wander the world to explore, maybe not just places BUT OUR OWN SELF.
It might get difficult to imagine about traveling to places alone, but once you push yourself to take up that solo trip of your life, there is no going back! We had the pleasure of planning one such trip for Amrita and she taught us that when in doubt-
Celebrate yourself!
"This was my first solo trip ever, and with WanderTrust I had no trust issues considering I have also traveled before. I knew it would be arranged well, hence I chose it."
Q. What was your reaction when the surprise destination was finally revealed to you?
Ans. I had actually traveled to Alleypey once, some years back. But when I received the revelation envelope I was very happy, because I didn't mind any destination since this was my first solo trip and I was definitely going to see a new Alleypey with my eyes. Also, it sounded a better idea to visit a place that was sort of familiar while traveling alone for the first time.
Q. What did you like the most about your trip?
Ans. Self-discovery. I discovered a few important things about myself in this trip. Firstly, I truly enjoy my own company. Second, I do not take as many pictures when alone, I just live in the moment. And third, I have the capability to let go and be strong. Solo traveling is synonymous with self-love.
Also, the arrangements done were beyond words. Absolutely brilliant idea it was, to take this up!
We also surprised Amrita with a bottle of beer as a token of love and celebration on her birthday.
Q. How was your experience at the accommodation?
Ans. I had myself opted to live in a bag-packers hostel. Zostel was a great experience. It is amazing for solo travelers. You get to meet a lot of people and it was awesome, no issue at all. I saw beautiful things, ate beautiful food and met tons of beautiful people, each of whom had a story worth telling.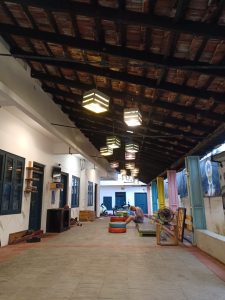 Q. Were there any inconveniences caused during the trip? How would you rate your overall experience?
Ans. There was a little confusion about one of the buses during my travel, it was a mistake from the end of the bus agency, however, it was sorted later. I would rate the trip a 12/10! It was great. Beyond my expectations.
"I was sure that if I was ever taking up a solo trip, I would want it to be through WanderTrust."
Wow, what a pleasure planning for another such wonderful guest. Keep coming back Amrita! And hey you, what are you waiting for? Fill our survey form today and surprise yourself!