It is always a wonderful feeling for us when our travelers keep choosing us again and again for their tours. One such couple Mrs. Gayatri and Mr. Harish had their trip arranged from WanderTrust for the second time. We had planned a surprise trip for the couple last year to Uttarakhand and this year they gave us another task of planning a pre-planned tour for them.
This adventurous and travel-loving couple was convinced that they wanted to visit Sikkim this time. Let us hear from Gayatri:
This time the destination was pretty clear in our minds, and we had initially decided to go about the planning ourselves. But since we both are working it was getting difficult to do it, hence we thought of asking the WanderTrust team again. We had the trust factor already we knew everything would be planned according to our liking and that too in our budget
Wow, we had some really high expectations to fulfill this time. We planned the Sikkim itinerary for Gangtok, Lachen, and Lachung and also Darjeeling was covered. Sikkim is a beauty one cannot define in words. So without waiting, we set soon on work!
Before the trip
The trip was organized in October and we wanted to make sure that everything was set up properly. WanderTrust does not believe in making any fake promises, we always want to cater to the needs of our clients with our best.
We were informed beforehand that this trip would be an adventurous one. Owing to the road travel and climate, we were asked to take all the personal needful and everything else was being taken care of by the team. We just had to relax before the trip and do no planning ourselves. We were quite convinced.

The trip is ON!
Sikkim is known to be a small state but with huge beauty and a big heart! When asked about the experience on the trip Gayatri said:
The accomodation was wonderful and the food was amazing. The people in Sikkim were extremely welcoming and comforting. We had even given suggestion after our last trip because in Uttarakhand the driver was not very well aware of the trip, this time the drivers were amazing, they knew and guided us with every small thing during the travel.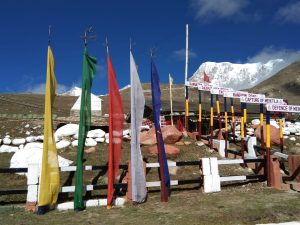 We always love to work on being better each day Gayatri, we are glad you loved it.
The most lovable highlight of the entire trip was visiting the Gurudongmar Lake. Snow covered mountains around us and the beauty of the lake. It is difficult to explain in words. Even in Gangtok, there was very strict rule against plastic, we were very astonished and happy to see such cleanliness and such level of dedication for protecting the nature.

The verdict
It was a unique experience. Every day we had something new and interesting to look forward to. Also, it is lovely how WanderTrust team ensures that you are enjoying the trip. 24*7 they were available and also asking us at intervals about if we are fine, if we are enjoying.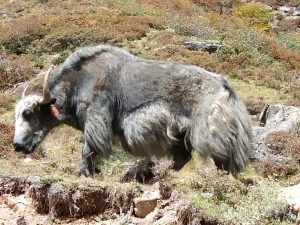 Gayatri rates her trip an 8.5/10! Yay. We hope to keep seeing more and more of our lovely clients traveling with us again and again. Fill out our simple survey form and get in touch with us today!