"What were your expectations from WanderTrust while you chose it to plan your trip?"
"OH! I was just too tired of my job. Needed a quick trip as a break."
The above two lines form the story of almost every employee across the country today.  From 95% to 9.5 gpa to a 9 to 5 job, these two digits got us forever imprisoned!
Well, what is this life so full of care if we have no time to stand and stare?!
And with more and more amazing successful trips, this is one problem we have always solved. Be it a student, a lone traveler, a person stuck between pay-checks and weekends or the one waiting to be taken to a tour after retirement, we have a solution for every travel mood, age and taste.
This is a short account of Mr. Ashok's trip who was travelling with us from Chennai to Alleypey in Kerala.
"I got to know about WanderTrust through Instagram, I wished to give it a try as I had no time to plan my trip or for most other things involved"
Yes! You heard it right; you don't need to waste hours of your time on search engines looking for places, stay options, food options, travel options! We have it all covered for you. With our unique concept of surprise trip planning we enable you to go on a trip without even thinking about the destination!
"The place chosen for me was very good; great cafes, comfortable stay and scenic beauty around. The morning view from my stay was too good. "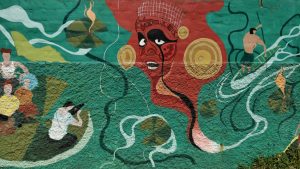 When was the last time you took a planned trip and found it to be exhausting?! Well for us it is EVERYTIME! WanderTrust gives you super-flexible itineraries and great local travel partners. Do not wish to go the park? Don't. Wish to travel to the weirdest corner of the city? Go ahead. The trip is all about YOU.
"Alone time and relaxation was what I wanted. I visited only the interiors of the place unlike other people who would opt for going to the exteriors. I wished to be care-free and I was given full liberty and space to make my trip what I wanted it to be; though I hadn't planned any part of it."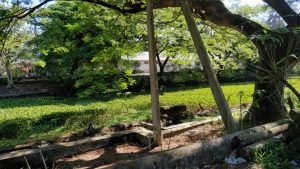 Alappuzha or Alleppey is the hub of Kerala's backwaters, with a vast network of waterways and more than a thousand houseboats. One could float along and gaze over paddy fields of succulent green, curvaceous rice barges and live the village life along the banks or head towards the graceful greenery, punted canoes, shops and, of course, houseboats. This is one of Kerala's most mesmerisingly beautiful and relaxing experiences.
Wait.Were we talking about flexible? Oh! No time? Less budget for now? Lacking on leaves? You could give a blow to all these petty reasons which stop you from taking your tour. Because with WanderTrust, no day is NO-TRAVEL DAY. We have all the patience and understanding that you need to plan a trip:
"My trip got postponed. Not once, but twice. I was really great to see the support and cooperation lent by the Team. Thank you!"
The pleasure is all ours Ashok! We hope you enjoyed the great BIRIYANI CHAI at Alleppey. We hope you had the most relaxing trip. Traveling makes you gain all the calm that you seek!
Hey? Are you still thinking if the "Nth" reason that should stop you from taking the trip of your life? You can Trust on us now and thank us later!  Come fill this survey form and book your travel to your land of fantasy!