With changing times, people are getting more creative and emotional about the gifts that the give to their special ones. Every gift is planned meticulously and thought about for quite some time before being decided upon. So was Yogish's gift which turned out to be a surprise trip to Meghalaya organised by WanderTrust. Turns out Yogish hadn't heard about WanderTrust until then, but his experience was so memorable that he recommends WanderTrust to everyone now. Let's find out more about his surprise trip experience.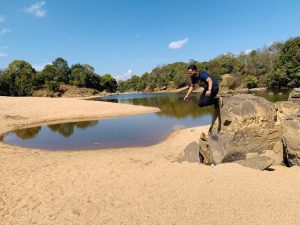 Q. How did you get to know about WanderTrust ?
Ans. I got to know about it from a common friend who had taken a trip with you earlier. My surprise trip was actually a gift from that friend. She did all the bookings and providing all the details, so it was a double-surprise for me. I wasn't involved with the proceedings.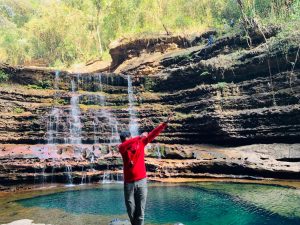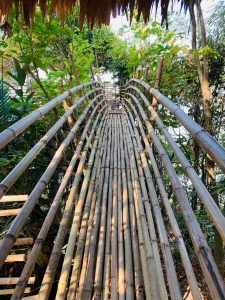 Q. What was your reaction on receiving the first email and the envelope ?
Ans. The experience was very good because I was completely surprised. I knew I was going to receive the email and the envelope because I had heard about how you organized trips from my friend. The email was very surprising because I got to know I was going on a trip. Even the envelope was very good, and I got to know that I was going to Meghalaya which was mind-blowing. I loved it.
Q. What were your special experiences during the trip? How did you like the surprise of our team ?
Ans. The entire trip was very special, it was very different. I loved it very much, it was a solo trip. The second-day camping was great, the spot was very good. I loved the weather and the places that I visited and did a lot of exploring. There were these little things that I did during my trip and it was lovely.
Your team surprised me with a dinner and bonfire on my birthday, and it was very special for me. I didn't know that it is going to happen, and it was so surprising. I got to know that something had been arranged by WanderTrust, and it was so unique. These kinds of gestures really make me appreciate you people.
Q. Were there any inconveniences caused to you during the trip ? 
Ans. There was nothing as such, the entire trip was very good. On the third day, my stay was in a homestay. It wasn't that great. Also, the bike that I had got was not in a very good condition, it was dirty and the side-lock was broken. However, it didn't really matter because the trip was too good to look at such small instances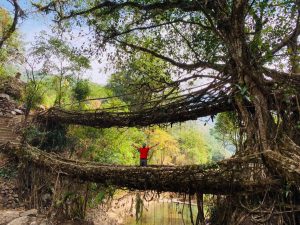 Q. How was your overall experience ?
Ans. The overall trip was amazing. Everything was well-coordinated and Sanket was always in touch. He made sure I was comfortable throughout and was very supportive throughout the trip. I even told my friends about my entire experience. I would rate my overall experience a 9 out of 10. Thank you so much for doing this ! I loved the concept in itself, and I told my colleagues who have already booked an upcoming trip with you.
It's clear then that Yogish had an amazing surprise trip. His birthday gift turned out to be quite adventurous and ecstatic. WanderTrust, too, had a wonderful time organising this surprise gift trip for him.
What are you looking out for then ? Gift your friends and relatives a surprise trip to an offbeat location and let them have the time of their life ! Fill out this survey form and you're just a click away from the best travel experience ever !