"The woman who follows the crowd will usually go no further than the crowd. The woman who walks alone is likely to find herself in places no one has ever been before." – Albert Einstein
In this blog, we at WanderTrust celebrate woman and womanhood. The era of oppression is a thought of the past and the millennial girls are breaking every stereotype about the gender. Travelling is passion and hobby for few, but is an answer for that portion of society which does not believe in gender equality!
"Women who travel get that sun-kissed hair and skin, strong legs from all the walking, sharp eyes from all of the seeing, and the sharp mind from all of the learning."
There is a lot of bullsh*t out there designed to scare women away from traveling on their own, but we are here to clear up those myths. Most women who travel solo do it not because they have a pretentious philosophy to prove (#Bollywood), but to discover their inner Angel and Demon! One of our travelers Ms. Bhavika who recently got surprised by a trip to Dalhousie, when asked about traveling solo said: "Travelling solo is one of the first things I got to strike off my bucket list, and it was therapeutic! This trip made me experience a whole lot of new things! And to do it with WanderTrust? Well it couldn't have been more awesome"
Traveling solo is a symbolic representation of strong feminism and a major trait of Woman Empowerment. An empowered woman needs no companion to enjoy the beauties of mother nature! Another of our recent traveler Ms.Aastha told:"Earlier when I wanted to go on a solo trip it would take me a hell lot of time just to plan. Now that I have discovered WanderTrust, going on solo trip is super exhilarating and just one click away from the survey form"
As we celebrate womanhood we give you 5 reason why every woman should embark upon solo trip right away!
1. Enjoy The sights like never before
Imagine hiking up tall a hill alone or taking a long walk on the beach alone or even experiencing the snowfall for the first time alone! Feeling of belongingness will rush through the traveler's spine. One has no worldly obligations or norms that bind you and blind you. All that is there in front of you is nature in its natural form. When Ms. Sushmita packed her bags for a trip to Chikkamagaluru she had no idea that this one trip would change her life forever.
2. Freedom!
"Human beings are evolved to work and live in groups" this aspect makes any person lose a sense of freedom. When one travel solo (Especially Women), they gain a sense of freedom from all the worldly obligations. Any woman who's ever watched the movie or read the book "Eat, Pray, Love" by Elizabeth Gilbert, probably felt that twinge of wanderlust.
Ms. Aastha had this to say about her first solo trip "You will gain a sense of independence that will stay with you forever, I thank WanderTrust for providing such an amazing experience"
3. No Regrets
Don't you hate hanging around that calorie conscious Judgmental friend? Well, one more perk of traveling alone is you don't get to hear any kind of judgmental banter. You are your own critic, and no matter what you do don't forget to give yourself a 5 star and a thumbs up.
Do all you want and more!  Dance in the rain, Sing loud like no one is listening, Play with a cute little puppy, Tell your story to a total stranger, Take some amazing selfies and make your friends jealous by posting them online and last meet some new strangers. At the end of the day leave no stones unturned. Never return from a trip thinking "I should have done that". Aastha remembers the yummy Nutella pancakes she got to enjoy in the middle of the night as it was her Birthday She thought, "Yes!This is life"
4. Empowering
One common thing shared by Aastha, Bhavika, and Sushmita is, that they all felt a sense of empowerment at the end of their trip. Just imagine walking down a street downtown where nobody knows you or even speaks your language, or waking up in a motel to the warm smell of south Indian Breakfast.  Sitting alone in a restaurant ordering your favorite fish, which you don't have to share with anyone. It can be scary and exciting but most importantly It pulls you out of your comfort zone but also builds your confidence. Moreover, it teaches you that you don't always need others for entertainment, and you can have a great time all by yourself.
5. Aye Aye Captain!
You are the captain of your own ship! There is nobody trying to influence your thoughts or judge your ways. You'll have total control of every aspect of your trip. The sun brighter and the sky is bleeding blue. You're free to set plans and ditch them, as you please without considering the interests and preferences of others.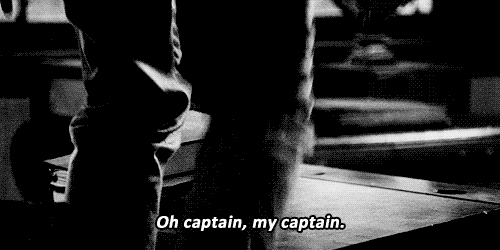 Well if you are tempted and want strike off Solo travel from your bucket list as well? Say no more! We have got you covered here