Most of us make the best of our memories during our education, be it school or a university. Those cherishable moments from our past remain etched in our hearts, and we often throw-back to them for joy and ecstasy. What adds the shine to such memories is a group outing or a trip. School picnics, after-exam outings, departmental trips, etc. – name it and if you have experienced any of these, you are sure to remember every detail about it.
Well, WanderTrust had the golden opportunity to plan a group trip for not 5, not 10 but 33 MBBS students. Yes, 33. We already know how this is gonna pan out, don't we ? Unlike most other trips planned by us, this trip was a pre-planned one to Gokarna, Coorg and Mysore but we made sure they stayed surprised throughout the trip. Let' s find out how !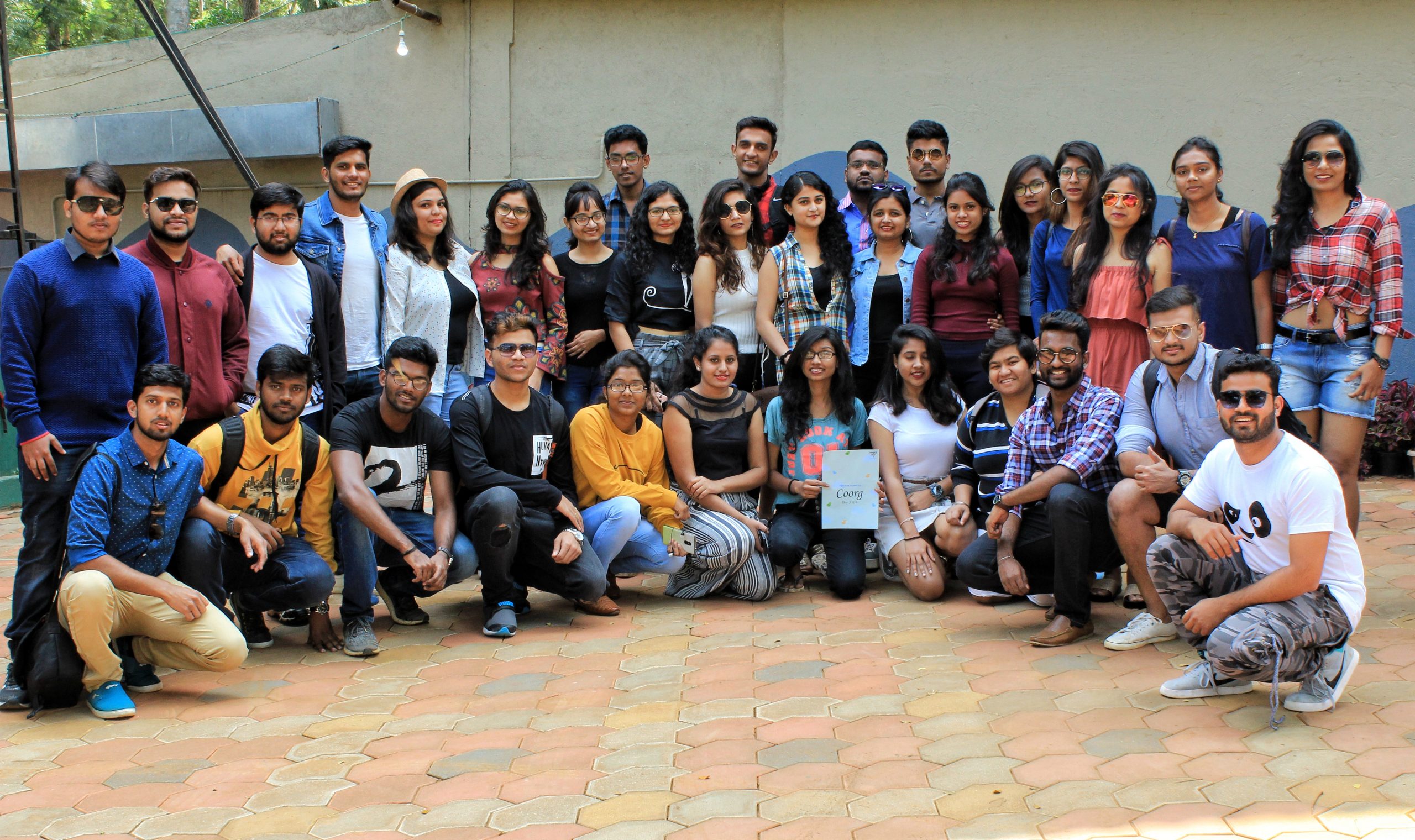 We were in contact with Prateek from this enthusiastic group throughout the trip, and he had a lot to share about their experience with us. Starting with how the group found out about us, Prateek mentioned that Instagram was where he had queried if this trip is possible and our team had given a green signal to it. Once everything was finalised, they were looking forward to the email and the envelope. Prateek added that they were actually surprised that someone could actually send a 25-paged detailed brochure for a trip, and that it helped quite a lot to plan out their local itinerary. He added that other companies usually send a 3-4 line message saying these are the places to go to, but this was pretty new and unexpected.
When we asked Prateek to open up about their special experiences during the trip and the surprises that they received from our side, this is what he had to say –
Let's not get into the surprises, woh toh alag hi cheez thi. Sanket kept in touch till the very end, and very regularly. I have done a lot of trips, India and outside, but no one really cares what you are doing, but Sanket kept on asking about every little thing. He got us an early check-in and a late check-out, and that was really special because no one gives a 2-3 hour late check-out. That was something we all really liked.
He added that the surprises were out of the world, they were happy that they got the beer but when the cake and Mysore Pak arrived in Coorg and Mysore, we were rendered speechless. It was out of the world.
From what Prateek had to say, we could sense that they found WanderTrust quite different from other travel companies, so we took the opportunity of asking him what they felt set us apart. This is what Prateek had to say – "the kind of personalisation, the kind of care you guys took of us was really special. Once you get the money, no one cares. Here, right from the reception to us going out, Sanket was in touch for everything and took care of everything. There was a small issue about the rooms but I didn't have to worry an inch about it because you people sorted it so so nicely. I have always returned disappointed from my past trips but this trip- it was different and very special. I even told my parents that now we plan all trips with them."
Well, this turned out to be an amazing experience. This was our first planned trip for such a large group, and it turned out to be perfect. Prateek and group rated our trip a 10/10, and mentioned that no one else comes close to what we did. If you wish to know more about Prateek' trip and WanderTrust's role in it, do check out thr group's detailed review here.
And if this satisfies you and makes you feel excited and wanted to be surprised, go ahead and fill out this survey form for your surprise trip is just a click away from you !