Chikmagalur is one among the popular tourist destinations in Karnataka as it has a huge number of exquisite tourist spots. It is really picturesque and can be best described as a paradise for relaxation. In our quest for planning trips to new and special places, we happened to plan one to Chikmagalur for Mr.Aviral.
Meeting WanderTrust
Aviral found us out on Instagram and chose us for his first Solo trip:
"I had been trying to plan a trip for a month. But I wasn't getting the proper time to actually look up places and plan things out. I was thus looking for some sort of help in planning my trip. I found WanderTrust on Instagram and I wanted to try it out."
WanderTrust believes that planning a trip can be quite stressful; right from preparing an itinerary to booking accommodation. Nothing is really easy. By letting us handle all the arrangements, you can expect the best possible experience so that you enjoy your trip while we take care of the rest.
Surprise trips are a great medium of making yourself happy and relaxed as WanderTrust does all the planning for you:
"Excitement was building a lot. I had been informed that all the bookings had been done. I received an email as well. But I still had no clue of the destination. I tried guessing. But when the envelope arrived I was surprised at the core! I hadn't even heard of Chikmagalur. It felt awesome."

Experience through the trip
We had chosen Chikmagalur for Aviral. Talking about the choice of destination made for him, he tells:
"I really loved the destination chosen for me. It was more or less exactly what I had been looking for. It was really hard for me to put it in words as to what I was looking out for. However, the team managed to understand and surprise me with the best choice."
For WanderTrust, customer satisfaction is of utmost importance and we try to achieve this with our services. With us, you'll get to create countless memories of an unforgettable journey:
"The stay at Zostel was quite exciting because I met a lot of strangers. Everyone was really friendly and curious to know each other's life stories. It is a memory to be cherished for a lifetime."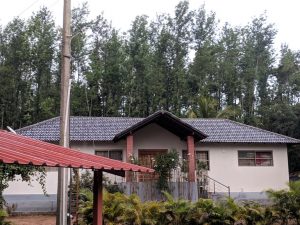 Surprise trips are something that can be really exciting and great if planned with care and perfection. WanderTrust does that job for you! Don't believe us? Read these feedbacks from several of our past clients.
Verdict
"I am a person who really likes to plan things out before any trip. This was my first time when I would be traveling without a plan. But WanderTrust had it all covered; the transportation, the sight-seeing, the itinerary, and the accommodation too. Everything was great."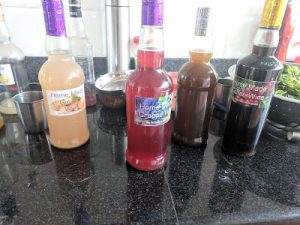 We have often heard that solo-trips are therapeutic. They help people explore themselves and rejuvenate their spirits. Talking about his solo-trip experience, Aviral tells:
"I had been looking out to go on a solo-trip for quite some time. Because of this great trip, my enthusiasm for traveling solo in the future has been multiplied."
Aviral rates his experience 8.5/10! It is a great feeling when your work gets appreciated! Thanks to our lovely clients.
Wait not; book your next trip with WanderTrust. Are you Traveling solo? Or with your partner? Or a group of friends or family? We have it all covered for you! Fill out his survey form right away and come aboard.