Couples who travel together are amongst our favorite types! We planned a surprise trip for one such couple Swetha and Raghu, and we really cannot get over this awesome duo. When we got introduced to them we wanted to plan something memorable. At WanderTrust, we have always believed in making small moments big, and that is what we work on every trip, every day. So how was it that they got to know about us and chose a surprise trip?
We came across WanderTrust on Instagram and we both love surprises. So we thought of trying it out!
We bet this is the best type of love you have chosen 😛 Surprises are indeed very vital in life and they keep each one of us going and we at WanderTrust also stand by our motto "Let life surprise you!". Let us all add a little more meaning and excitement to our lives every day, and what better way to do so than traveling? Traveling is a true medicine that opens our minds and heals us. And imagine the feeling of not having to do anything, only sit-back, relax and get excited about a surprise vacation! Well, all we can say is, book your experience today!
Well, for Swetha and Raghu we chose Panchgani and Koyna as the surprise destinations. This is an off-beat combo, but one that is worth cherishing. Let us hear more from Swetha about the trip:
Q. What was your reaction on receiving the revelation envelope? Did you like the destination chosen?
Ans. When we received the teaser, we were able to make a few guesses and Panchgani was on our mind, but Koyna was totally unknown to us. We were not aware of Koyna. It was nice, we really liked it.
If you wish to look at how it all works, head to our website!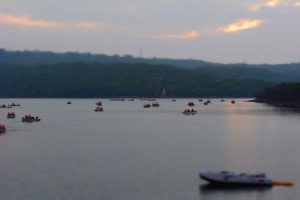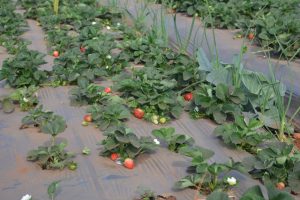 Traveling together forever!
Q. Did you like the accommodation facilities as well as other on-site arrangements done for you?
Ans. Koyna was amazing. The accommodation was in the countryside, it was a forest retreat. We really enjoyed it. In Panchgani initially, we were not satisfied with the service of the hotel. Since we were traveling during Christmas, they seemed to be flooded and were not able to keep up the quality. But it didn't matter a lot because we liked all the other arrangements. The cab that was arranged was amazing, the driver was a really good person.
We are always committed to providing you the best! Don't believe us? Read more reviews from our travelers here!
Q. What is your best memory from this trip?
Ans. Our best memory is spending time in the Koyna resort. Usually during trips, we dont get to spend time in the resorts as the entire day is spent out sight-seeing, however this time we spent an amazing time. There was a well-maintained and beautiful swimming pool. Even the fellow hotel-guests were very friendly. We spent time playing in the pool.
In Panchgani, we were very happy with the food and the places we visited.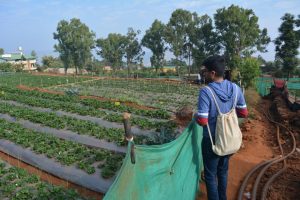 Q. Do you recommend taking surprise trips? How would you rate your overall experience out of 10?
Ans. Definitely, yes. We have also recommended WanderTrust to our family, and we are also planning more trips with WanderTrust soon. I think what we really liked was that the team of WanderTrust was really reachable at all points. I would rate this trip an 8/10.
Wow! We are glad we could plan your trip Swetha! Hoping to plan many more trips for you. Readers, fill our survey form today and surprise yourself. Or you could also go pre-planned to a wonderful destination of your choice!