When in doubt, Travel, when anxious, Travel, when confused, just Travel…….
With the pine-clad valleys and distant mountain views, Dalhousie is a common destination for travelers around the world who are in pursuit of nightlife and a long walk to destress in the serene atmosphere. The beautiful former British colony has something to offer for every kind of traveler. We bring you an exhilarating solo trip of Shivam across the vibrant hills of Dalhousie.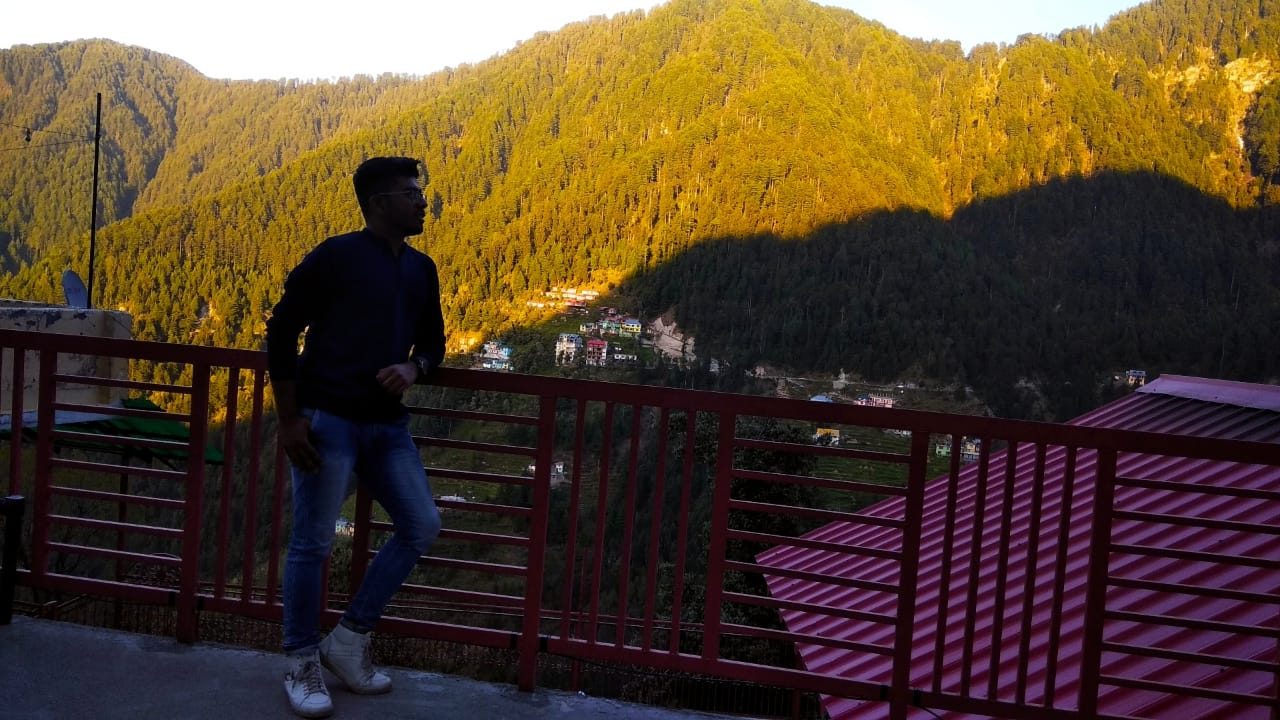 To have an electrifying surprise travel experience, start by filling a simple survey.
Q. How did you get to know about WanderTrust? What do you feel about the concept of a surprise trip?
I was at a point where I was just engulfed in work all the time with hardly anytime for my personal life. So, at times I used to follow many travel related pages on Instagram and just keep checking out the galleries, blogs, testimonials, etc. Once I came across WanderTrust and its unique concept of travel planning, I was simply taken aback! I mean where else would you find such a unique concept of traveling where every step of the trip you are surprised.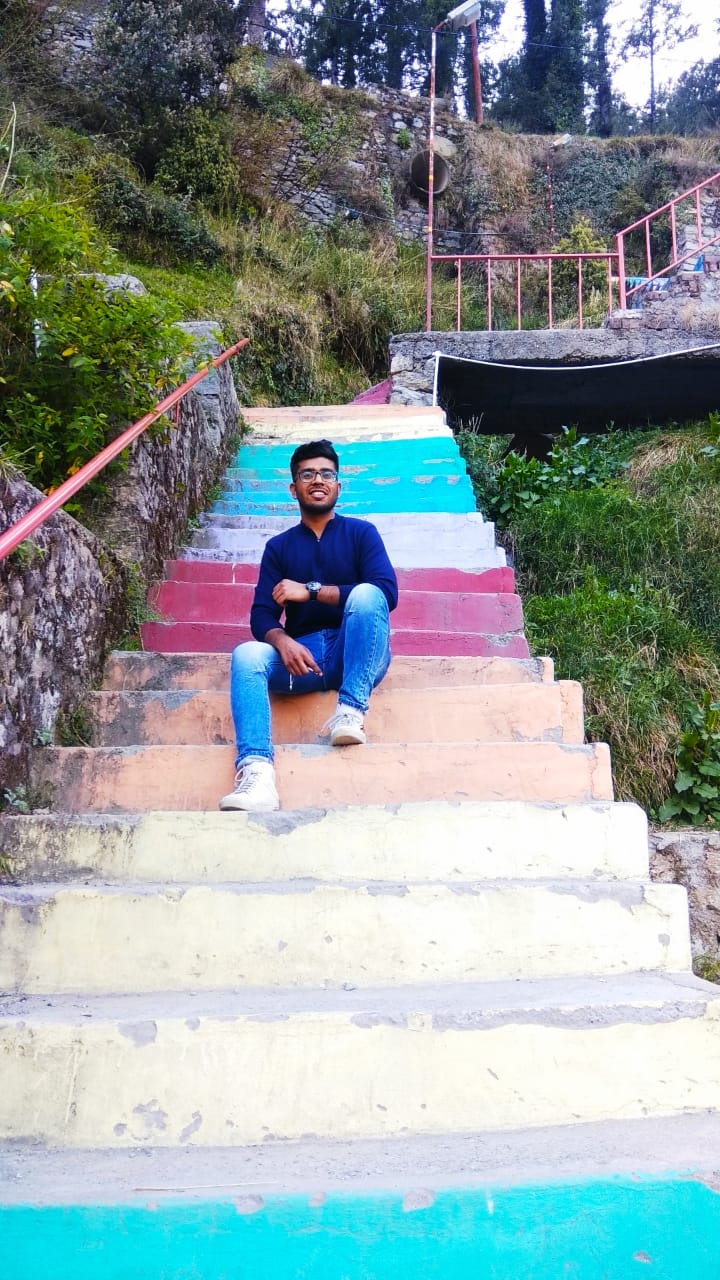 Q. What was your reaction upon receiving the teaser email and the envelope?
I was already in talks with WanderTrust from quite some time but due to time constraints, budget constraints or any other commitments I kept on postponing my trip. So finally, when it was my birthday week, I made a decision that I am definitely going to travel somewhere! Like a cherry on top, my remuneration got credited on the same week, so I just called up WanderTrust to inform I am ready to take my trip, that they should plan a trip for me. It was such a spontaneous decision I made, and which obviously gave very little room to WanderTrust to prepare the complete itinerary and finally when I got to know the destination, it was simply a true definition of pleasant surprise! That time I was getting baked in the summer of Jaipur and when I reached Dalhousie it was heavenly; I can say it is the best birthday gift I gave myself.
Q. Was it your first solo trip? How different was it?
This was the first time I embarked on a solo trip whenever I travel around with friends it's a different kind of fun, we party, we dance, and we have a lot of fun. But with the solo trip, I could explore the impulsive part of my personality. One of the best things about going on a solo trip is the independence, you don't have to answer to anyone, you don't have to listen to anyone, it's just you and your impulse! Not having to listen to or answer to anybody makes the travel experience extra beautiful. Another highlight of this trip was the Zostel accommodation, where I got to meet new people and one guy was having his birthday on the same day as mine, we both celebrated by cutting the cake, I mean how many times do you get to celebrate your birthday with complete strangers and you actually enjoy it?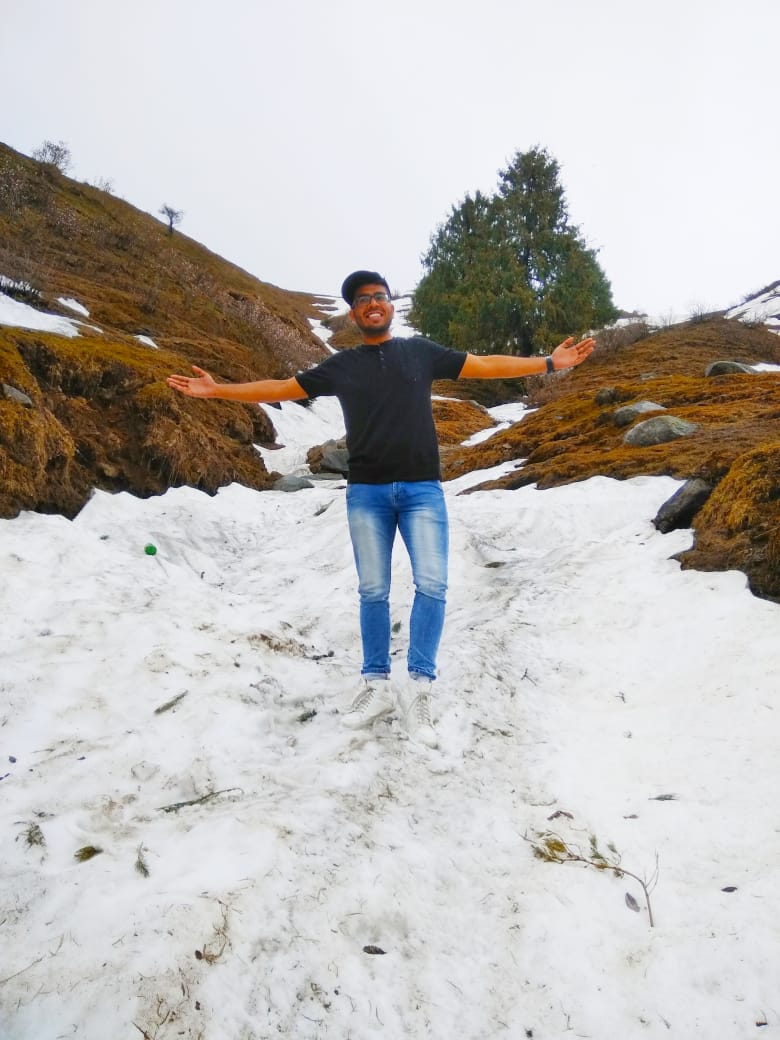 Q. What is the best memory of this trip that would stay with you forever?
The best memory about this entire trip is, whatever I did it, it was for myself. Things as trivial as giving chocolates and pastries to my Zostal mates, who were complete strangers to me. It's a kind of happiness which comes from a place of pure honesty. Like I already mentioned I met many new people at the Zostel, who went out of their way to celebrate my birthday. And once they left, I spent almost a day at a café in Dalhousie sipping my coffee and taking a long-required detox from my phone. These little things are what made my trip extra memorable.
Q. Were there any inconveniences during your travel?
There was a mild inconvenience with the bike rented, I asked for one kind of bike and received something different. The prime reason for this entire comedy of errors is because of the unethical behavior of one particular bike rental person. But I didn't let this mild inconvenience ruin my trip and was happy with the bike I got; I believe if you don't let the small things bother you then the entire journey will be filled with exciting anecdotes. Additionally, in case of any minor inconvenience or confusion, the support from WanderTrust was literally a ring away.
Q. What was your reaction upon receiving the complimentary dessert?
Wow, that was totally unexpected, actually, I had just finished my dinner and going through the wall of memories at Zostel, what different people had written about their experience and how different was the destination was for them. All of a sudden Raman bhayya called me from behind and told me about the complimentary Gulaab Jamun, I was so excited and gulped those hot jamuns in one go! I was literally so exhilarated I called the team at WanderTrust and thanked them for this wonderful surprise.
Q. How much would you rate the overall trip on a scale of 10?
I don't want to rate the trip actually, not all things in life should be quantified if you ask me. This particular trip was very close to my heart and I had a one of a kind experiences, actually first of its kind. Although there were minor inconveniences with the bike like I mentioned, it was so trivial it had no negative effect over my trip! I believe in good experiences and quantifying it won't do complete justice to the wonderful experience WanderTrust surprised me with.