Unplanned Solo Trips have always been somewhere on our bucket-lists. Did we get a chance to cancel it out? Maybe. But are we going to get that chance? A definite yes, because now you have WanderTrust to get you covered. We all wish to travel alone, planned or unplanned. But why is it that the very thought of travelling causes butterflies in your stomach? Probably because by the end you have a lot of memories to cherish. Kajal Mangwani, a solo female traveller, felt alike after her surprise trip to Chikmagalur.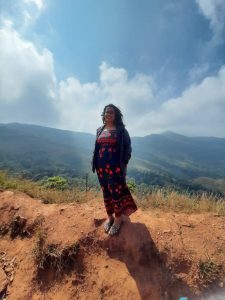 Word travels fast? Well, it did for Kajal. One of her friends, Raksha, had "a happy trip" planned to Gokarna through WanderTrust, and her response prompted Kajal to plan a trip that she had been fantasizing over for nearly a year.
Chikmagalur is located in the Western Ghats of India mainly famous for coffee, pepper and it's beautiful scenery. Coffee in India was first grown in BB hills in Chikmagalur. It's also known as the Malnad region. The town is famous for its rich and fragrant sandalwood, so one should ensure picking up sandalwood idols and perfumes packed in attractive little wooden boxes, while here.
Let us hear more about this trip from Kajal:
Q: Why did you decide to take up a surprise solo trip with WanderTrust?
Ans. I wanted to do something thrilling in my life and this was something that would be planned and given to me in my hands. I didn't have to worry about anything, just go and enjoy. No need to think of offers, timings or anything other trip-related hassles. This is why I liked this thought the most. During bookings, I get very frustrated if I do it myself, so it was nice.
You're always with yourself, so you might as well enjoy the company!
Q: What was your reaction when you got the revelation envelope and you realised it was Chikmagalur for you?
Ans. I didn't know where this place was. So, I started to Google it up and found that it was an interesting location. Also, I love coffee and Chikmagalur is the land of coffee so I felt like I am going to heaven on earth.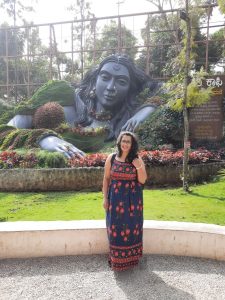 Q: How were the accommodation facilities that were arranged for you?
Ans. I was staying in a hostel. The place was totally booked so I was happy that WanderTrust could have my booking confirmed despite the hustle. Also, the place had good vibes, so it was pretty nice. Staying solo was great for me!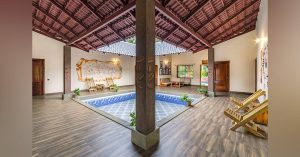 Q: What are few of the best memories that the trip has left you with?
Ans. My best memory would be the people I met. I'm still in touch with them. Secondly, though I opted for a bike that WanderTrust provided me with for the sightseeing, I travelled by myself. I went in autos or would walk the mile. The plan was flexible for me to travel according to my preferences. The itinerary was also good, the trip was planned for three days but I travelled for only two. I just relaxed in my room on the first day. Oh, also the knowledge I got about coffees when I visited the coffee museum was incredible. Also, one thing that I really loved was Hirekolale Lake, the best place to look at the sunset. It was peaceful.
Q: How would you rate the trip on a scale of 1 to 10?
Ans. I would rate it an 8/10 and I am surely going to recommend it to my friends.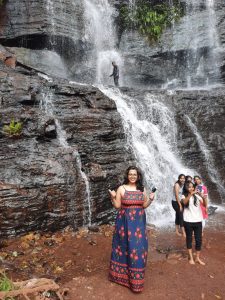 First impressions last just like it did for Kajal. It is time you decide to cancel a thing out of your bucket-list and sit back carefree as we do the planning. To know more about how it is all done head over here. It is time you visit a "heaven" of your own because travelling to a place that connects with the things you love is not just a coincidence. It's a call from destiny for you to Trust us and Wander with us. So fill out your survey form right now!