A jungle safari or mountain trekking is an adventure that all of us have wished to relish at some point of life or other. Some of us are filled with wanderlust enough to have experienced these while some unfortunate ones haven't. Yet. (With WanderTrust, every travel dream is possible). But what troubles us the most is why do we restrict ourselves to things that don't demand more of us ? After all, ours is a land filled with pied kinds of terrain and regions. And these places, astonishingly, are a hub of a variety of adventurous activities – some of which you might have never heard before !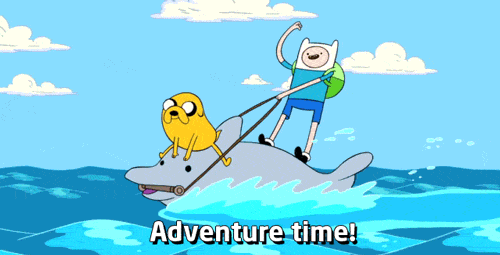 Well, WanderTrust goes adventurous. In Part 1 of this blog-series, we mentioned a few activities, each of a different kind from a different region, worth undertaking in India. They say you got to increase the difficulty level at times, so here we are ! Lets go then ?
1. 
Scuba Diving
Scuba diving is an activity in which you swim underwater for extended periods using Self-Contained Underwater Breathing Apparatus, hence the acronym SCUBA, or Scuba. It is an excellent way to see some very beautiful sites: Tropical coral diving sites with their colourful sea life are the most famous but other scuba diving attractions include tropical and temperate rocky reefs, shipwrecks, caverns and caves. Scuba diving can also be a very relaxing sport and in many places it's very beginner friendly
Locations : Ravines (Pondicherry), Havelock Island (Andaman an Nicobar Islands), Grande Island (Goa)
2. Zorbing
Zorbing is a recreational sport which is performed in a big inflated transparent ball. It is carried out in slight hilly slopes or even an artificially made surface. The participants get inside the ball and it is sealed. The sphere rolls down for a distance giving an adrenaline pumping experience. It is a fun sport which has become popular in India during the recent years. Two or three riders can get in the inflated ball and perform the sport together. Zorbing is of three types: Harness Zorbing ( Harness Sphereing), Aqua Zorbing (Water Zorbing) and Rolling Zorbing.
Location : Solang Valley (Manali), Lonavala, Pahalgam (Kashmir), Delhi, Khajjiar (Himachal Pradesh)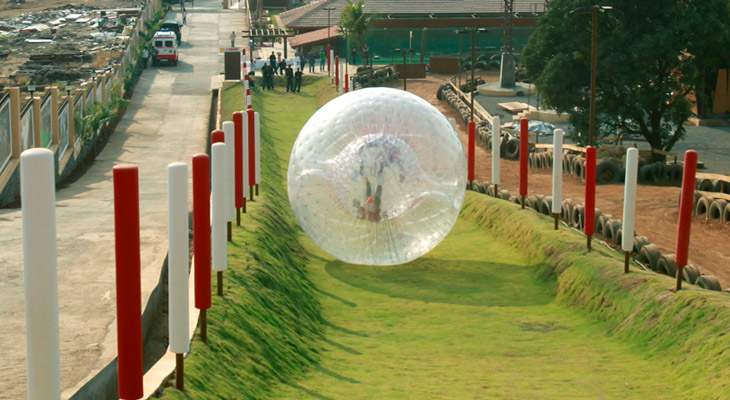 3. Parasailing 
Fly high up in the air and enjoy the best parasailing tours in India. The country has some splendid sites that are perfect to soar high and get the thrill. One of the top destinations for parasailing is Jaisalmer. Best known for its sand dunes and camel rides, the place is also good to fly high in the air and enjoy the bird's eye view of the famous Thar desert. The open countryside, runways and strips make it an ideal destination for parasailers. One can even try para-motor gliding at the Thar desert. Besides, there is always the cliched motor boat parasailing. Well, proof of the iconic beautiful moments that you get to witness and experiences ? Umm, right below.
Locations : Jaisalmer, Goa, Bangalore, Payyambalam Beach (Kerala)
4. Heli-Skiing
Asking once again- Do you love snow? Do you love skiing? Whats the wait then ? India offers some of the best options when it comes to skiing away … Waaaaait. Phew! What if we told you there's a slight twist to this which adds to the fun and "kick" of this adventurous activity ? Well, imagine accessing the remotest parts of a mountain by a helicopter and jumping off the helicopter on the snow on a snowboard. Now, thats where the adrenaline rushes in, right ? Told you.
Locations : Manali (Himachal Pradesh), Gulmarg (Jammu and Kashmir)
Adventure sports provide a space for rejuvenation. One can feel more adventurous and exciting by trying such sports. WanderTrust is here to meticulously plan your trips which include such breath-taking places and things to do.
Well, what can be more hassle-free ? Go ahead and fill out the survey form, and enjoy a trip with us !