Some surprises in life can really surprise you a lot 😛  The same story goes for one of our recent traveler Miss. Payal Panchgam. Travel enthusiast and pleasure seeker as this lovely lady is, she actually happened to choose Wandertrust without knowing about the surprise factor.
"I felt that WanderTrust, just like any other travel company, would just get me booked for a place I had pre-planned. But as I filled the creative survey form, I realized there was much more to it. A little research and amazement flowed!"
It's often hard to convince yourself to take up a surprise trip, with last minute destination reveal. But with WanderTrust you rest assured! Our team gives a personal touch to every assignment taken up and designs things only for you. WanderTrust believes in specially curating each moment of your travel.
Payal went through our Instagram Handle and rested assure, after reading the review of our previous travelers, that she wanted to take it up.
"I told my friends about all of it and we were pretty excited by the concept itself; let's go, we told each"
When asked about their reaction on receiving the revelation envelopes and email, Payal said:
"Oh we were just too excited. The best part was the only thing we actually had to do was get excited about the trip, cause literally everything else from the planning part was done by WanderTrust. We would just receive calls and confirm things :P"
It was Udupi that Payal and her friends were traveling to. These cheerful, young and beautiful ladies gave us some real girl gang goals. They loved their stay and the hospitality:
"The resort we were staying in was amazing. It was beautiful and clean. The breakfast was a little repetitive yet we had an amazing time there. It had all the facilities and we just loved the Spa. Even location-wise it was a very convenient stay."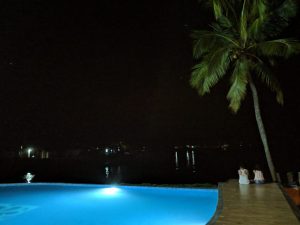 Oh! How rejuvenating would a Spa or a Jacuzzi or just an evening stroll with your best friends would be on such a trip?! At WanderTrust we understand the importance of these small things that which matter the most. We wish to design your trip for you to only take back great experiences.
Payal had a really interesting story when asked about her favourite part of the trip:
"So we went to this light house, near the river in Udupi. It was the end of the road! End of the city! I never felt more adventurous. We climbed a little and then the view that we saw left us mesmerized. We sat there in complete peace for a couple of hours. It was the best."
Sounds like quite a fairy-tale? Well, WanderTrust does it for you. Payal rated WanderTrust with a 4.5/5 stars. Thanks to our lovely clients for making us learn something new in each of our trips. We hope to see you soon with us on another trip.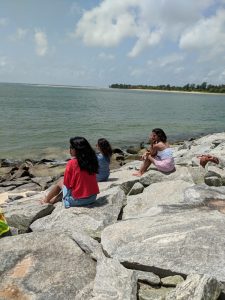 Why are you still reading?! Go ahead and fill our survey form to plan your own adventure. Solo, couple, family or the "best gang" we have trips for each one of you out there.
Let's escape to La la land!