Busy, very busy, extremely busy! No not you, we are talking about every railway station in India that see hustling crowd of all colors and creed each day. If you are a travel buff like us then you must be visiting a lot of these amazing stations in India. Well, besides being an extremely eventful place these railway stations have some lip-smacking food to offer you.
WanderTrust welcomes you to a plethora of cuisines that unique to only specific railway stations:
Camel milk tea, Surendra Nagar Station
Yes! It's a call for all the tea lovers and tea critics in the house, this is no conventional tea. Surendra Nagar Station serves Camel milk tea which is very different in taste and much healthier. In fact, this is a Desert Delight!
Momos, New Jalpaiguri Railway Station
If you have loved momos back in your city, well you ought to taste them from where they actually originate in India. Served with a delicious super-spicy chutney and soup, these momos will make you fall in love with their taste like never before. In addition, the stalls also have 'chowmein' a special type of noodle delicacy to serve you with love.
Appam and Onion rich coconut milky stew, Trivandum Station
Appam steals the heart of every lover of South Indian cuisine. In Trivandum Station, it is served with a milky stew of coconut and onion to top the flavor. Undoubtedly, this is a dish which is both suitable for your taste buds and your stomach during travel.
Kachora, Nasirabad Station
This amazing delicacy is rightly called Kachora because it is the god father of all Kachoris 😛 Made as delicious as ever this Kachora is like 10 kachoris clubbed together.
Moong dal ki pakodi, Bareily Station
If crispy fritters with mouth watering spicy chutney are your match then you've got to take a small hault while traveling to this station. Because this super crispy and rich pakora is worth it!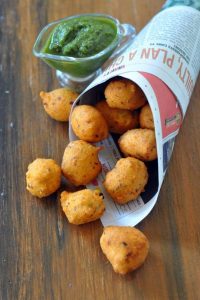 Kadhi Kachori, Ajmer Station
We have tasted varieties of Kachori- pyaaz kachori, mawa kachori,peanut kachori, sweet kachori etc! But this combination is a very unique one. Ajmer wraps Kachori with the love of its state – Kadhi! You will not be able to resist this combo. Also, for all you travel buffs WanderTrust has suprises you cannot resist.
Kozhikode Halwa, Calicut Station
Even though Halwa is a popular dish across India and the Middle East, Kozhikode Halwa stands apart from all the varieties you would ever get elsewhere. Unlike others, it is believed that the art and nuances of making this Halwa descended from the Turks who visited Kerala in the olden days for trading spices.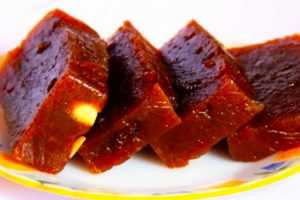 Chicken Cutlet and Sandesh, Howrah Station
Cutlet! Yes, often called 'Chop' in this part of India, cutlet is a savory served with spicy sweet chutney and salad. Chicken cutlet tops all the available varieties for the love of non- vegetarian food! And of course the famous Sandesh needs no introduction, it is milk based sweet dish that completes every Bengali meal.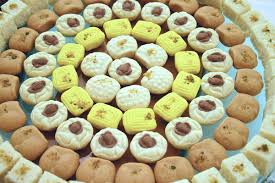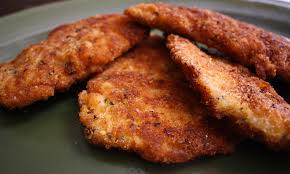 Pazham pori, Ernakulam Station
Pazham pori is an all time favorite snack of people living in Kerala. It is also called "Ethakka appam". These are special fried yellow bananas served with yummy south indian chutney and other savouries.
Gulabi Rewri, Lucknow Station
Rewris are yummy brittle sesame and sugar balls which come in a special Rose flavor in Lucknow. This is one crunchy sweet you cannot resist.
Did we just break the shackles that your mind had about railway stations? Come make every aspect of your journey just more and more interesting and keep yourself updated with such interesting things only with WanderTrust. So are you ready for this exclusive journey which not only involves travel but a lot more learning, experiencing and living? Come fill out this survey form and appoint WanderTrust to be your travel-mate. Here everything goes about just
As you wish!