Souvenir? How about Kanjivaram Sari? Muga Silk? No? Phulkari or Metal Handicraft? Oh! You have got all these in store already? Fear not! If you are someone looking for exquisite, unique and lovable souvenirs to collect in India then WanderTrust is right here to help you. We bring to you the souvenirs from nooks and corners of India which are lovely yet off beat.
Come travel with WanderTrust and explore places, ideas and activities unheard of!
Kasmiri Namda – Jammu and Kashmir
Namda is a kind of mattress which is made by felting the wool rather than weaving it. They are embroidered with thread, which gives color, beauty and strength to them. Furthermore, these decorative souvenirs come in varied prices suited to one's budget, similar to trips with WanderTrust which are designed to perfectly suit you!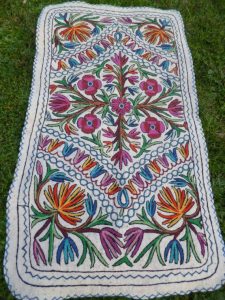 Candles and Garhwali Paintings- Uttarakhand
Uttarakhand gives you the opportunity of collecting candles. Correspondingly, candles of various forms, shapes and sizes are available in Nainital. The locals make amazing candles here – designs and patterns that you have never seen. Again, there are Garhwali paintings which will leave you awe-struck!
Bidriware – Karnatka
Bidriware is a metal handicraft from Bidar. It is manufactured from an alloy of copper and zinc. Hence, the zinc content gives the alloy a deep black color and every piece of Bidriware is a souvenir, rich beyond words.
Paper dolls – Manipur
Paper dolls which are modelled on the indigenous tribes of Manipur are unique souvenirs to take home. No taller than 20cms, these paper dolls with their head gears and colourful attire — some with weapons too — represented each tribal community of the state.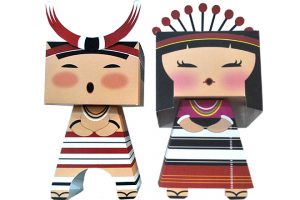 Angami Naga shawl – Nagaland
This is a black shawl with thick bold embroidered animal motifs. Worn by warriors of Angami tribe, the shawl carries an entire range of wild animals against a black background divided into horizontal panels by woven bands of colour. Thus, if you are visiting Nagaland this is a must take memorabilia.
Sohmarih fibre jewelry – Meghalaya
Pineapple fibre works! Yes, you heard it right. Somarish Jewelry is a very eco-friendly trend of Meghalaya. Coming in various designs and colors these accessories are something you should not miss on be it for your love of fashion or collection of souvenirs.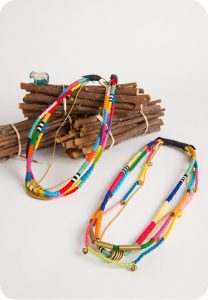 Sawantwadi craft – Maharashtra
Does the exquisitely designed lacquer ware make you go all gaga? Well then Sawantwadi craft is perfect souvenir. Board games, chess sets, candlesticks, small dolls etc. everything is available in this amazing art! There is also a fascination for the crafted round playing cards, which are called ganjifa.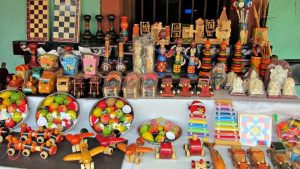 Applique work – Orissa
An appliqué refers to a needlework technique in which patterns or representational scenes are created. Smaller pieces of fabric are attached to a larger piece of contrasting color or texture.
This unique needlework is known as Chandua locally. Correspondingly, these lovely items are included in the list of what to buy in Bhubaneswar and they make for some excellent Shopping in Bhubaneswar.
So are you ready with the list already? Dad, Mom, Uncle and Aunt we have got things covered for every individual significant for you. Come fill out this survey form and get going with WanderTrust. Let's travel together and make each moment a worthy souvenir.
Let's set off!