Does Bollywood inspire you to travel? Doesn't it amaze you when Raani sets out on a solo honeymoon trip? Doesn't it make you dream of your gang when you hear "What happens in Corsica;stays in Corsica"? Well, you are the perfect movie buff we had been looking for! Life is like a movie indeed but there are some movies that touch you so realistically that you get inspired by them in life.
Traveling is a way of living by your own self all those great moments that remain captured inside your screens. And what better than a partner like WanderTrust! Movie-like trips and surprises mixed together could be the best recipe of life! So here we bring to you the awesome-est cine-collection of the best 5 movies to inspire you to book your trips right away!
1. YEH JAWAANI HAI DEEWANI
Snow capped Himalayas and bountiful places of Udaipur that too with your friends. Yeh Jawaani Hai Deewani makes you live those dreams you have of packing bags with your best friends. To add to it Ranbir Kapoor traveling to some of the most mesmerizing towns in the world inspires our travel enthusiasts more. So let's go tripping because "Kahin pahuchne ke liye, kahin se nikalna bahut zaruri hota hai."
2.ANJAANA ANJAANI
Anjaana Anjaani is a perfect example of how traveling heals each soul. Having decided to end their lives, two strangers take up a trip before saying bye to the world. But Hallelujah! The trip brings to them those sides of life that they had forgotten to see in the rush of life. This movie is a perfect travel inspiration to live life and enjoy it by traveling. WanderTrust creates for you experiences where you could enjoy each element of such healing without even knowing the destination!
3.ZINDAGI NA MILEGI DOBARA
No movie ever made in Bollywood ever fostered such a combination of friendship and adventures like Zindagi Na Milegi Dobara did. Rich experiences show cased in the film like scuba diving, sky diving, La Tomatina festival, and the Pamplona bull run awaken our travel bugs. It gives a clear message of coordination, planning and effort that goes into a trip leading to all the fun and frolic. And that is exactly what WanderTrust is for! Go fill out our survey form now to travel hassle-free, travel the world or maybe explore India's unknown side?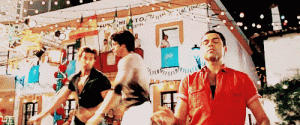 4.QUEEN
Are you the perfect "Mera toh itna life kharaab hogaya hai" drama queen/king?
When was the last time you gave yourself the royal therapy like Raani did in Queen? This movie exemplifies how travel is the correct therapy your heart needs to stay healthy. Queen shows how solo traveling can lead to exciting experiences, a new perspective of life, making friends forever  and, above all, add to self-confidence and unforgettable memories.
5. TAMASHA
Tamasha is another great movie which stole peoples' hearts with its scenes from a beautiful Island full of breathtaking and mesmerizing scenery. The protagonist is portrayed as a person frustrated from the  to 5 life. Yet, every morning like most of us he follows the routine-life and has lost the artist in himself. Traveling brings out the best in him and he dives deep into the ocean of his dreams breaking all the barriers.
With all the drama around, each of these movies stress upon the great importance of traveling in life. So even your favorite Bollywood films are here screaming out loud! Get up and get going on a life changing trip. Create memories with WanderTrust and let us take up the worries.