We often fantasise the pied options that foreign countries have to offer when it comes to doing something exclusive, something adventurous, something that we have never heard before. We cherish the Disneyland, we go crazy over Tomatina festivals, we simply relish the exquisite Comic cons that happen all over the world. What if WanderTrust told you that our very own country, India, has  a number of exciting adventure-filled activities spread all across the country ? Well, you would be surprised. 
Life is too short not to travel, and life is too boring not to fill it with vigour by travelling.
With everything mundane going on about in our lives, its imperative that we do something out of the box, something that rejuvenates our senses and freshens our mind. They say, life is full of adventure but you got to get down and get your hands dirty in order to make it adventurous. And this is what we plan to make you do by presenting a list of some of the most adventurous and exclusive activities that you could enjoy here in India. Seat belt on ? Well, then. 
1. 
Underwater Walk
Experience the ultimate sensation where time stops, worries fade away and breathing underwater becomes possible, safe and easy. Non-swimmers tend to miss out on many water sports because of their hesitation. Well, this is one exciting water sport which is not only unique but also safe for non-swimmers. It is nothing but walking on the sea bed while enjoying the vistas of marine life.
Locations : Elephant Beach (Andaman an Nicobar Islands), Baina Beach (Goa)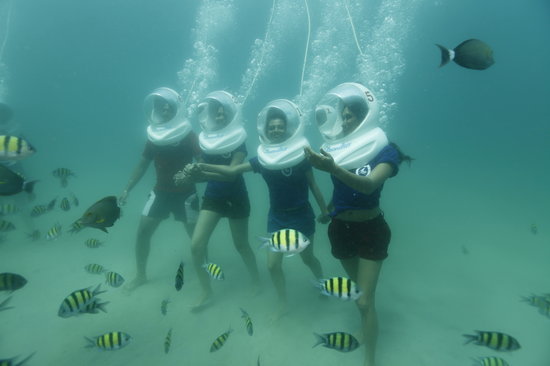 2. Dune Bashing
Dune bashing is an art and just because you know how to drive, there are no guarantees that you won't dig yourself into a deep hole! Dune bashing means to explore the sand dune in Desert in a SUV. In India, Dune bashing is also know as Desert Safari. The best sand dunes can be found in Jaisalmer, Rajasthan. Come, show us your driving chops. And bring the kids along for the ride – they will love it!
Location : Rajasthan
3. Microlight Flying
Ever wondered what a city looks like from up above? Enjoy the thrill & excitement of hovering over one, and get an aerial view. Experience microlight flying on STOL (Short Takeoff and Landing) aircraft, take the seat of a co-pilot and get the feel of the controls of an aircraft. And trust us, its totally safe.
Locations : Bangalore 
4. Skiing
Do you love snow? Do you love skiing? Whats the wait then ? India offers some of the best options when it comes to skiing away in the summers. The north, where the cold Himalayas stand regally, is one of the favorite hot spots for indulging in some skiing expeditions.
Locations : Gulmar (Jammu and Kashmir), Auli (Uttaranchal), Kufri (Himachal Pradesh)
5. Angling
Angling is a method of fishing by means of an "angle" (fish hook). The hook is usually attached to a fishing line and the line is often attached to a fishing rod. Angling is pursued usually for pleasure (recreation) or for food. Anglers also take part in fishing tournaments, winning prizes for the weight or length of the fish caught (the species is determined beforehand) within a specified period of time. If there's one fish that India is renowned for, it is the Mahseer, a species of carp that inhabits many of the rivers in the Indian Subcontinent. Besides the Mahseer, among the species of fish that can be seen in abundance in Indian rivers are the gargantuan Goonch (catfish) and various species of trout.
Locations : Assam, North Sikkim, Sangla Valley (Himachal Pradesh), Andamans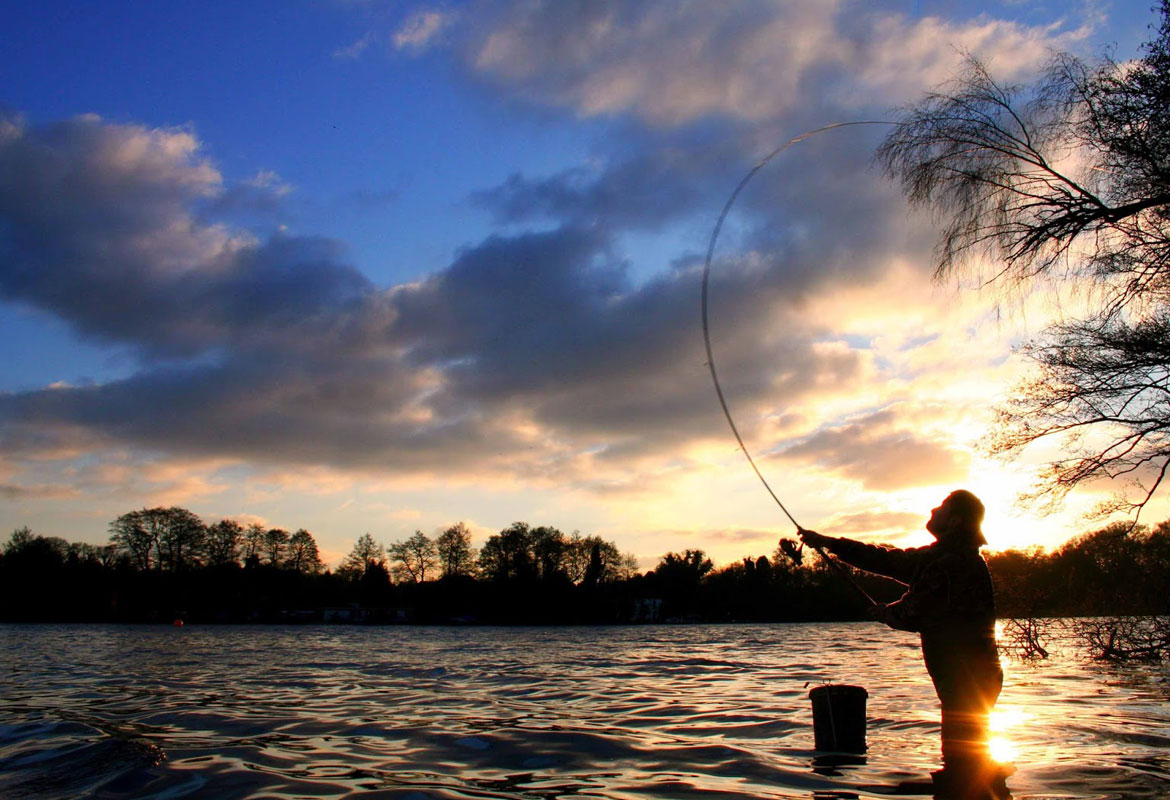 We are pretty sure that knowing about such adventures in India will get your heart racing, and we at WanderTrust are here to plan a trip for you to amazing places with such adventures to offer and more. Well, what are you waiting for then ? Fill out our survey and plan your surprise trip with us !
For travelling is but a cure to the tensions of our daily life that the brain harnesses. And surprise travelling ? Well, much more !