"Thodi gujiya wujiya lete chalein, thodi barfi-warfi lete chalein" – Yes! We are talking about the Indian Street Food. Whether it is while strolling on the streets or during a break from work, street snack is something we Indians can't survive without!  India is one proud nation where every state – every city has its own specialty. Our wide varieties of scrumptious, quick and cheap street food give hunger pangs.
But! Did you think Bihar was only limited to Litti- Chokha or South India only limited to Dosas? Well, like our job is, WanderTrust is right here to surprise you with these not so conventional yet famous lip-smacking street food.
1. TOBRUK HALWE PORATH, Kashmir.
Tobruk Halwa is a rich combination of dry fuits, ghee and semolina. On the other hand, the Porath is a paratha as big as your imagination. Don't miss out on this "lazeez" halwa-paratha combo which is truly the Zaeka-e-Kashmir!
2. AMRITSARI FISH,Amritsar, Punjab.
The streets of Punjab are filled with spiciest and yummiest foods. However, Amritsari Fish remains an unforgettable experience for every fish lover. Marinated with lime juice, ginger, garlic and refined spices and cooked in egg and yogurt, this street food is nothing less than awesome!
3.TUNDE KE KABAB, Awadh, Uttar Pradesh.
Famously known as Buffalo meat galouti kebab, the Tunde ke Kabab is an important part of the Awadhi cuisine. Forever favorite of the Nawab of Awadh -Wajid Ali Shah, this is indeed a royal street food! Cooked in almost 160 spices , this food from the mesmerizing streets of UP is a must try!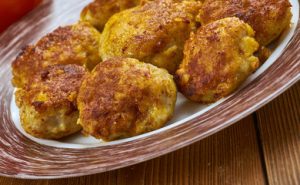 4.RAM LADOO, Delhi.
Ram Ladoo is a star street snack of every age group. These are basically moong dal fritters served with grated salad, green chutney and added lime juice. Oh! What better for the taste buds!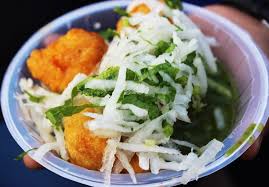 5.DABELI, Gujarat.
Dabeli is one sweet and spicy combo snack which will indeed press into the deep bottoms of your heart and taste buds. This is an Indian burger served with chutneys made from tamarind, date, garlic, red chilies, etc.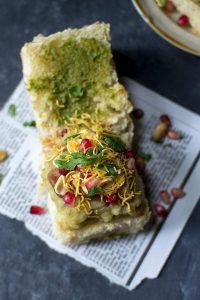 6.KEEMA PAV, Maharashtra.
Kheema pav is a Kheema recipe that is popular in the streets of Maharashtra. It is a robust, peppery curry dish made with minced chicken or lamb served with fresh bread.
7.MIRCHI VADA, Jodhpur, Rajasthan.
Green peppers stuffed with a spicy potato filling and deep fried. Mirchi vadas served with a tangy tomato chutney or white bread. Isn't your mouth watering already! Come Travel with WanderTrust and explore every opportunity that adds memories to your tour.
8.MAWA BAATI, Madhya Pradesh.
Have you called yourself a sweet-tooth without ever tasting Mawa Baati?! Pack your bags because everyone should get immersed in this delicacy made with sesame, cardamom, ghee and mawa once in their lifetime!
9.GHUGNI, Bihar.
Looking for lip-smacking affordable street food? Of course! Ghugni is the answer. It is a yellow-pea curry served in various varieties with chopped onion, coriander leaves etc.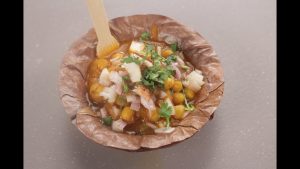 10.CHUNGUDI JHOL, Orissa.
Chingudi (shrimp) is a delicacy in Orissa. This recipe is one of the popular ways of eating shrimp. It is cooked in a yummy curry of spices like cinnamon, cloves and turmeric.
11.SHAPHALE, Sikkim.
Like momos, this is a loved street food of people in eastern parts of India. Originally from the Tibetan cuisine, these are fried meat or vegetable pies served with finger-licking dips.
12. KATHI ROLLS, West Bengal.
Kathi Roll is a skewer-roasted stuffing wrapped in a paratha bread. In addition, from potato roll and egg roll to mutton and chicken roll, Kathi rolls is Bengal's wrap hero!
13.JIGARTHANDA, Tamil Nadu.
Jigarthanda is a cold beverage that had originated in the city of Madurai in Tamil Nadu. By and large, it is perfect refreshment that amalgamates milk, almond gum, sarsaparilla root syrup, sugar and ice-cream.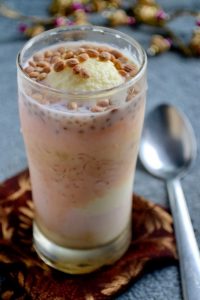 14.AKKI ROTI, Bangalore, Karnataka.
Made with yummy mix vegetable stuffing, Akki roti is a crispy rice flour chapatti. When served with the authentic coconut chutney or other south Indian curry, it becomes a a super healthy snack. Prepared on plantain leaves, this street food is all in all a true South Indian delicacy.
15.DOUBLE KA MEETHA, Hyderabad, Andhra Pradesh and Telangana.
Hyderabadi recipes have their roots in Mughlai cuisine. One such delicious recipe is double ka meetha, a crisp bread pieces soaked in sugar syrup and then topped with saffron and cardamom flavored rabri!
It is thus really interesting to note that India is indeed a street food nation! Street food is the love of every Indian. For some it is only about snacking, while for others it is a source of sustenance. This lovely food has the power of turning even foreign foodies into fanatics.The streets of India are full of surprise just like trips with WanderTrust. Come fill out this survey form and travel with us to places unknown with amazing food.