"The best view comes after the hardest climb"
So, you're sitting in the office, just another monotonous day, scrolling through your Facebook timeline looking at photos of your friends vacationing, and you decide that you need a break, you need a vacation.
And by the stroke of luck, you stumble upon a travel article by WanderTrust (That's us BTW) which intrigues you. "5 unexplored mountain getaways to surprise yourself" What do you find there?? A list of all the great mountainous terrains that you can explore with us and yes explore is the right word.
Let's assume a scenario, where you're just tired of your daily routine (you are, aren't you) and you get in touch with us, about a random exciting getaway from your boring schedule. As we won't be disclosing you the location till the date of your journey, you can happily remain in suspense. But that doesn't mean that we won't tease you with all the possible locations you can travel with us. Again possible being the key word because we would never ruin your surprise even if you ask for it.
So when you think mountains, what comes to your mind-  Nainital, Shimla, Manali etc. But that's not where we would send you. For an adventure like this, we'll let you experience some destinations which are yet to be discovered by the mainstream population, where you will discover something new, uncharted and unexplored. So are you ready to get surprised???
Drumrolls…………
1. Idukki, Kerala – Most of the time, people confuse Kerala with the backwater experience. But there is more to it. Idukki in Kerala is known mostly to the Malayali people, but not apart from them. Idukki is around 114kms from the nearest station Kottayam. Also, if you know driving, this route could be the most picturesque for you due to its scenic beauty and beautiful roads to reach the destination. Idukki has a bird sanctuary and a wildlife sanctuary (again not so known). So, this could be your weekend getaway destination with us.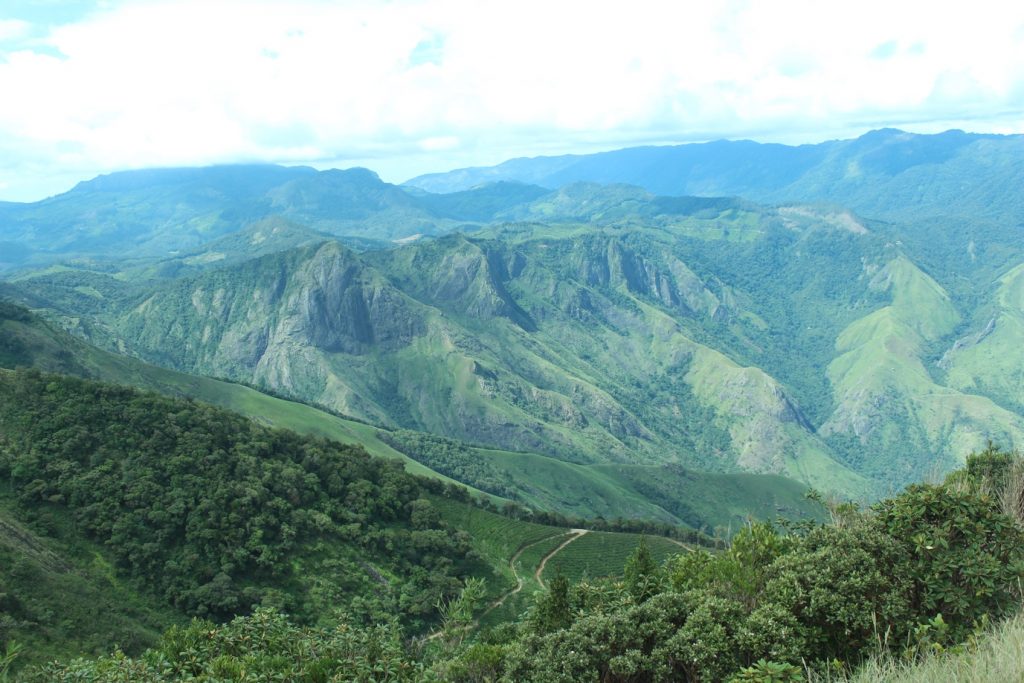 2. Bhimtal, Uttarakhand – People choose to visit Nainital but sometimes ignore this beautiful lake town. But, this small lake town has a lot of things to offer. The Bhimtal Lake is far bigger than the one in Nainital. Not only that, you reach the bus stand and you already get a beautiful view of the dam. The best part of this trip will be, Paragliding. Because Bhimtal allows you to paraglide around the town due to its accessibility. Apart from that, you can access the 7 lakes to Sattal through a trek. This is one more destination, where you could just relax on your weekend.
3. Ponmudi, Kerala – Again, this is a very low-key destination which people really do not know. There are beautiful attractions like River Kallar, A Deer park, and a Biological Park. To reach Ponmudi, you have to catch a train from Kochi (Approx 176 km's). After reaching Ponmudi, you'll instantly be able to see a glimpse of the beautiful Kallar river. The fresh water springs are a must visit to relax from the tiring hectic schedule you go through, each and every day. Also, there's the Meenmutti falls, which is a short trek from Ponmudi. But it's totally worth it.
4.Yercaud, Tamil Nadu – A very small and offbeat destination, Yercaud is around 337 kms from Chennai, making it a bit remote from the other locations. But Yercaud has its own charm. It is a small hill station and the highest point has a small temple over it, the Servarayan Temple. The view is undoubtedly breathtaking and it is mesmerising during sunset. You can also check out the beautiful rock formations around Yercaud which is one of its kind in the South.
5. Kausani, Uttarakhand – Kausani, a place which is not so famous among the tourist people has carved out a niche in the segment of picturesque beauty. People who love to click pictures, Kausani is a heaven for them. It could be the most relaxing retreat for you from the hustle and bustle of city life. But then yes, Kausani has its own charm of mountains and there are very few things to do while being there apart from relaxing. There is a museum here, known as the Pant Museum and the Anashakti Ashram is something worth visiting at Kausani. Apart from that, it's just the beauty of the place which should relax you and your mind from the busy life.
So, these are five totally offbeat and unexplored destinations which are yet to explore by the majority as of now. But worry not, it's our responsibility to help you to experience the trip you want, and you can either keep guessing or relax and wait for the surprise to be unfolded.
As you finish the article, you have a smile on your face (it's coming isn't it). You decide that you deserve this break and you want to be surprised. You head on to wandertrust.in and the rest, as they say, is history.